National Take A Hike Day Tips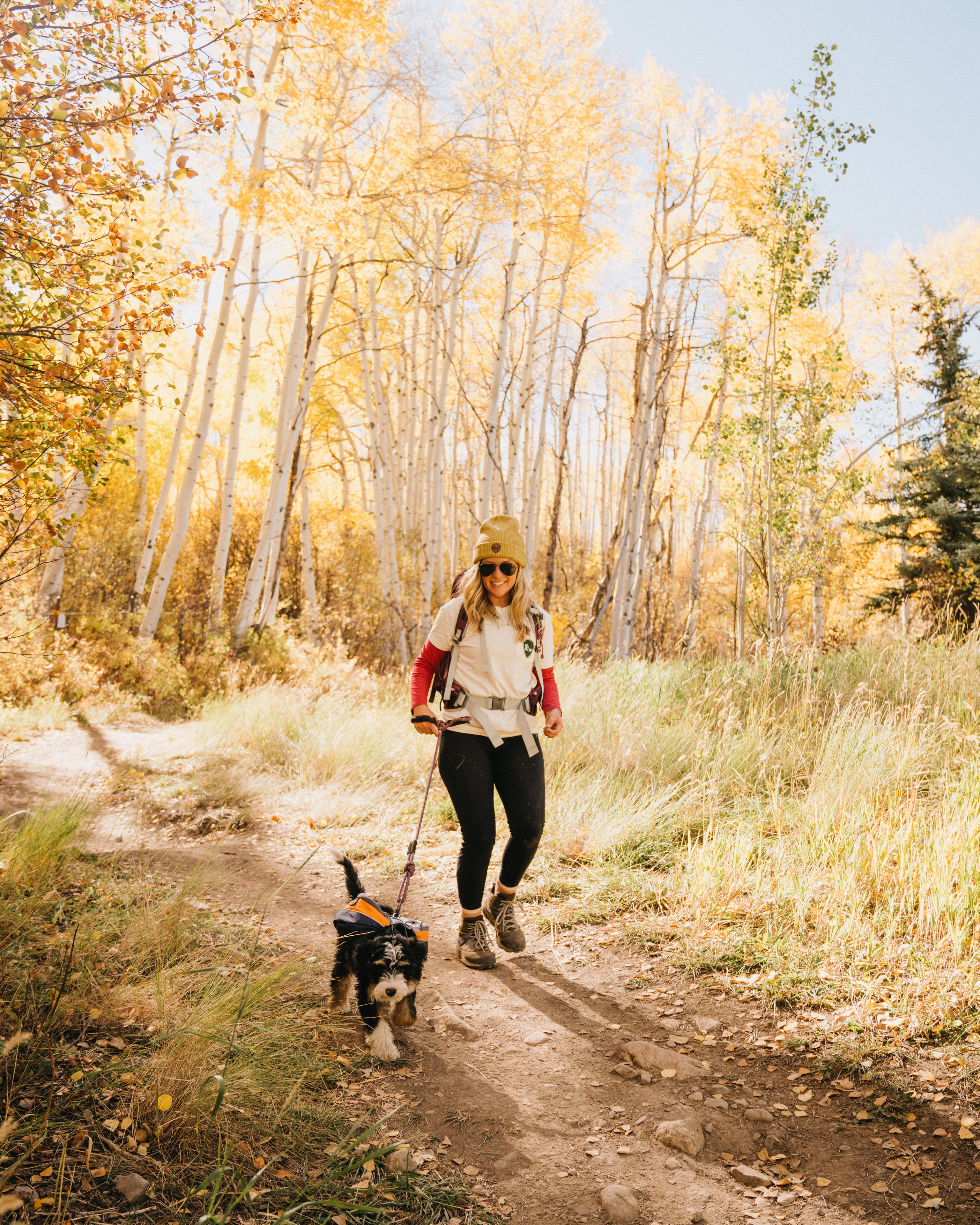 Happy National Take a Hike Day! It's time to get outdoors and celebrate. No matter if you decide to hike a nearby trail or road trip to a national park, there are a number of activities to choose from. Take a break from the computer and the busyness of life. You and your dog deserve an adventure!
Why We Observe the Day
National Take a Hike Day was approved by President Lyndon B. Johnson in 1965. Since then, Congress has worked to add more historical trails to the National Trails System. There are 11 National Scenic Trails and 423 national parks in the United States. Grab a pair of boots, your backpack and use the #NationalTakeaHikeDay hashtag for your photos!
Where You Should Celebrate
Are you looking for a mid-week getaway? Hit up your nearby hiking trails and enjoy the scenic views with fall foliage. Be sure to check pet restrictions before bringing your pup with you. Check out this list for some of the best dog-friendly campsites for you to explore!
What To Bring
The best way to prepare for a hike is to pack beforehand. Bring plenty of food, water and dog treats to share along the way. Let your pup try on a dog backpack to help lighten the load. Knowing what to bring can help you have an ever better hiking experience.
How to Stay Safe
Hiking trails come with a lot of unknowns. Stay safe by planning your trail route ahead of time and keeping a leash on your dog. Overall, hiking with your dog should be fun and safe at the same time.  For more details on how to stay safe on your hike, read more here.
19 Responses
Leave a comment