How to Keep Your Dog Safe on Hikes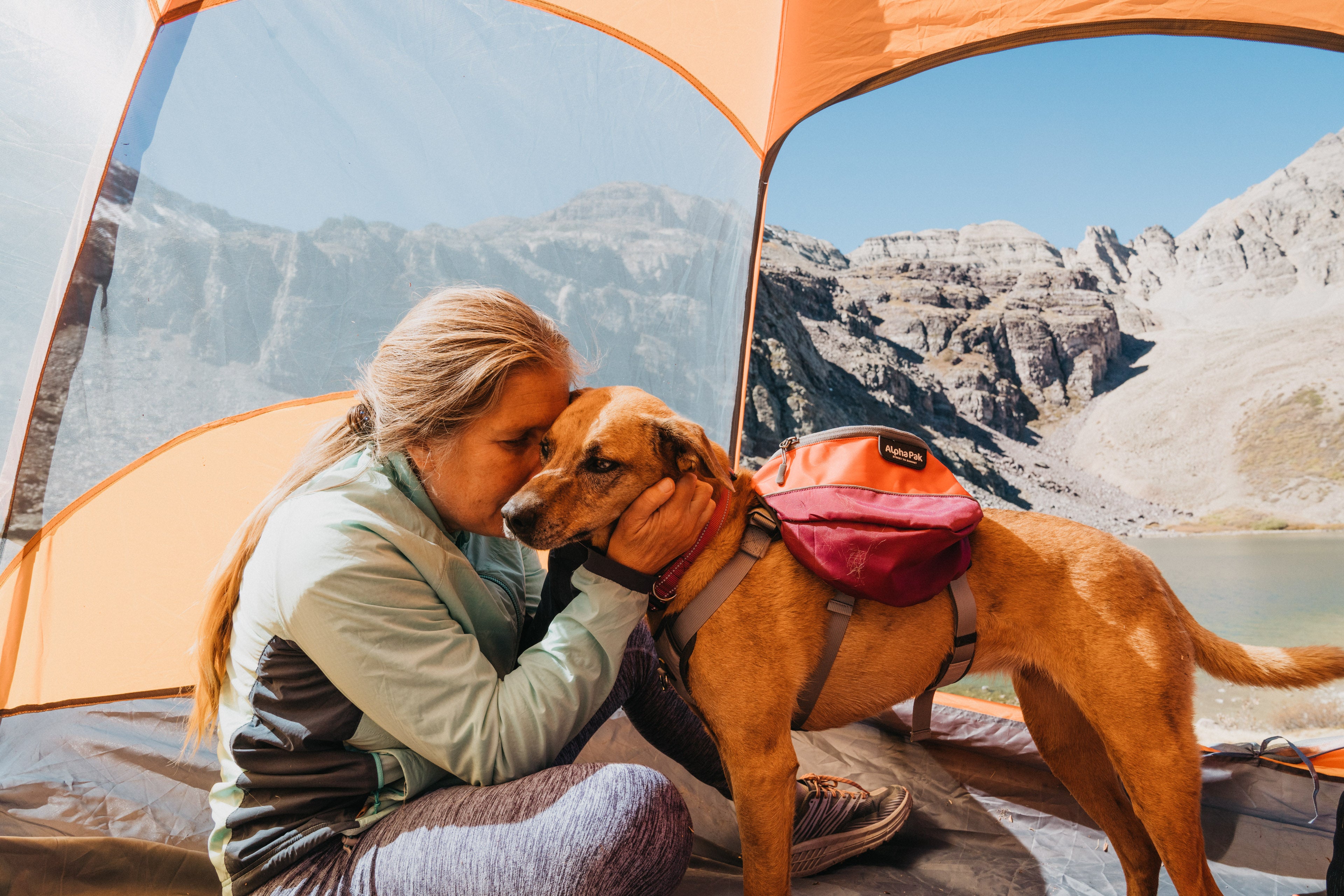 Outdoor adventures can come with a lot of unknowns. To mitigate any concerns over your next hike, here are some of the best tips we've gathered for keeping your dog safe while hiking.
Check the Trails Before You Go

If you're looking to explore somewhere new, double check to make sure the trail is dog-friendly. Even when a trail is dog-friendly, it's best to keep a close eye on your dog and follow all the pet-related rules the park or trail has.
Leash Your Dog
Keeping your dog on leash not only keeps them in sight, but can eliminate any issues that can arise with wild animals or more challenging parts of hikes. If there are off-leash areas of a hike, make sure that your dog is reliable when recalled. It's best to keep your dog on the trail so they don't damage plant or animal life.
Bring Your Own Water
Hydration is key for both dog and owner. When preparing for a hike, bring lots of water with you and keep your dog from drinking from bodies of water you may encounter on your hikes. Water on the trails may contain dangerous pathogens if drunk without filtration. To make carrying water for your dog as easy as possible, try the Kobuk Water Bladder and Gallatin Collapsible Water Bowl from our sister brand, Alpha Pak.
Watch for Ticks and Fleas
Heavily wooded areas can be a breeding ground for ticks and fleas. Post-hike make sure to check your dog thoroughly, and prevent tick and fleas infestations before they happen with proper preventative measures. A good bath and brush once a hike is over can dramatically decrease the chances of missing any ticks or fleas and help you find burrs and debris that may have been caught in their fur.
Stock Up On Hiking Necessities
Be prepared for all scenarios with a checklist of supplies to put in your hiking pack. Make sure to have poop bags, your water supply, dog food or snacks, a pet first-aid kit, insect repellant that is pet-safe and dog booties if you're hiking in rough or wet terrain. To help store these items and manage space in your own pack, invest in a dog backpack from Alpha Pak.
4 Responses
Leave a comment