Dog-Friendly National Parks to Explore This Fall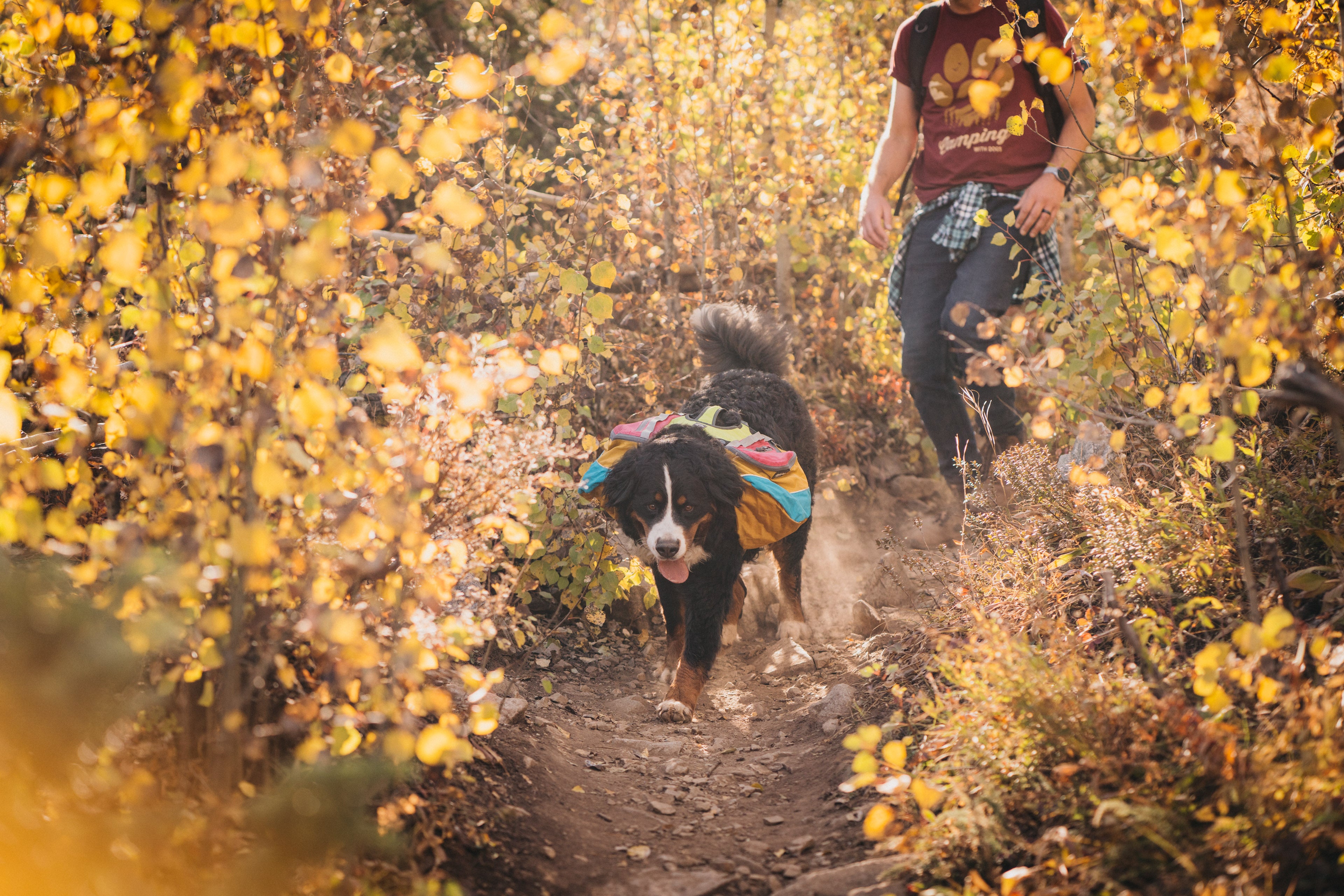 When it comes to enjoying the great outdoors, many dog owners can attest to the joy of having a four-legged companion by their side. Luckily, there are plenty of national parks across the United States that welcome dogs with open paws. Let's embark on a journey to some of the most dog-friendly national parks, where tails will be wagging and adventure awaits.
Natchez Trace National Parkway – Alabama & Mississippi
Before modern highways, historic trails connected various regions, and the Natchez Trace was one of the most well-traveled. Nowadays, Natchez Trace National Parkway preserves the significance of this historic route while welcoming you and your four-legged friend to explore its wonders.
With over 444 miles of scenic beauty and historical sites, the Trace is perfect for a pet-friendly road trip. Your furry companion can accompany you to more than 100 exhibits and is also allowed on many of the hiking and self-guided trails. As you journey along this historic path, you'll find endless opportunities to create lasting memories with your pup.
Grand Canyon National Park – Arizona
The iconic Grand Canyon in northern Arizona is a testament to the natural beauty and awe-inspiring landscapes that the United States has to offer. Luckily, leashed dogs can join you in enjoying the majesty of the Grand Canyon along the South Rim Trail. Spanning 13 miles along the edge of the canyon, this trail provides remarkable vistas and a memorable experience for both you and your furry friend.
Remember that the high elevation and dry climate can pose a risk of dehydration, so pack plenty of water for both you and your pup. While pets can't venture below the rim or board shuttle buses, there are designated areas within the park where you and your canine companion can stay.
Hot Springs National Park – Arkansas
Hot Springs National Park in Arkansas offers a unique blend of history, geothermal wonders, and relaxation for both you and your furry friend. The park preserves the healing spring waters that have drawn visitors for centuries, along with the historic structures of this early resort town.
Take your pup for a leisurely stroll along Bathhouse Row and the Grand Promenade, where you can both soak in the ambiance of the park's fascinating history. With 26 miles of inter-connected trails flanking the city, you and your dog can explore together and make the most of this unique national park experience.
Great Sand Dunes National Park – Colorado
Here, you and your furry friend can explore the tallest dunes in North America, set amidst a diverse array of environments including grasslands, wetlands, forests, and more.
Dogs are welcome up to the first tall ridge of dunes, offering a thrilling experience as you navigate the sandy terrain together. If your pup loves water, don't forget to bring an old towel for a post-dune splash in Medano Creek.
Mammoth Cave National Park – Kentucky
If you and your dog love the great outdoors, Mammoth Cave National Park in Kentucky offers a mix of underground wonders and pet-friendly trails. While the main attraction is the extensive underground network of caves, the park also boasts over 70 miles of dog-friendly trails to explore.
Short trails around the Visitors Center provide a taste of the park's beauty, while the Green River Bluffs Trail takes you through a hardwood forest with stunning vistas of the Green River. The North Side Trails offer more extensive options, taking you past waterfalls and through old growth forests.
Acadia National Park – Maine
Nestled along the picturesque coast of Maine, Acadia National Park beckons with its rugged landscapes and stunning ocean vistas. With a vast network of 120 miles of hiking trails and 45 miles of carriage roads, you and your pup can explore to your heart's content. Almost all trails are open to pets, but just remember, there are a few trails involving ladders or iron rungs where dogs can't join in on the fun.
Beyond the trails, your furry friend is welcome in most public areas throughout the park. The only exceptions include Duck Harbor Campground, Wild Gardens of Acadia, and certain beaches during high season.
Cuyahoga Valley National Park – Ohio
Following the meandering path of the Cuyahoga River, Cuyahoga Valley National Park in Ohio offers a diverse range of landscapes and outdoor opportunities. With a whopping 125 miles of trails, this park caters to all types of hikers, including those with furry companions. Traverse woodlands, wetlands, and old fields as you explore the captivating beauty of this park.
While most of the trails are accessible and dog-friendly, make sure to check with park rangers to find the perfect trail for you and your pup.
Congaree National Park – South Carolina
For those seeking a more wetland adventure, Congaree National Park in South Carolina offers a unique experience for both humans and their canine companions. This park is a haven for nature lovers, boasting the largest intact expanse of old-growth bottomland hardwood forest in the southeastern United States. Leashed dogs are welcome on all trails, including the boardwalk, and in the campgrounds.
As you traverse the lush landscape, you'll encounter an array of plants and animals, including national and state champion trees. Paddle your way through the park's waterways by renting a kayak or canoe, gaining a new perspective on its incredible ecosystem.
1 Response
Leave a comment