Winter Camping 101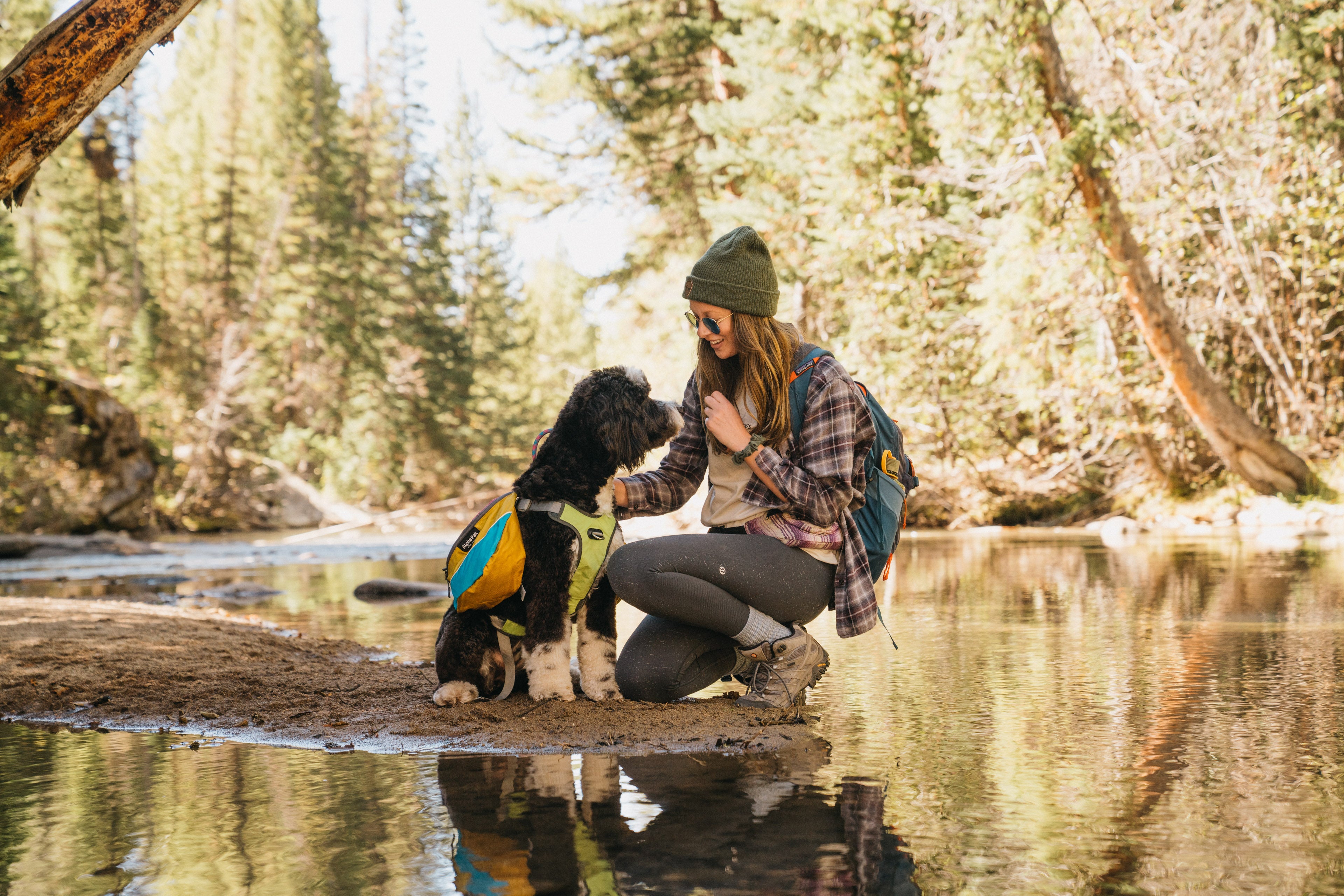 The start of the winter season doesn't mean that camping and outdoor activities have to end. With the right preparation and gear, winter camping can be a great experience for both you and your dog. Camping With Dogs is breaking down the best tips for winter adventures below.
Layers Are Key
While hiking and exploring outside your campground, staying warm is the most important component of winter camping. Start with a good base layer like long underwear to keep your body heat in. Your next layer should be easily removable so you can maintain warmth as the temperature fluctuates throughout the day. A jacket, thick sweater or fleece should do the trick with a waterproof coat over top to break the wind and keep your clothes underneath dry. Don't forget to layer properly on your feet as well. A good pair of waterproof boots and thick socks (or a couple layers of socks) will prevent frozen feet! 
For your furry counterpart, grab a dog jacket or coat that will keep their body heat in and layer it with a sweater or other dog clothing items. For particularly cold or snowy areas, grab a pair of dog booties meant for cold weather to both protect their paws from damage and keep them even warmer.
Invest in Good Sleeping Materials
To maintain comfortable and worthwhile sleep, what you bring with you for comfort and warmth is of the utmost importance. Invest in a sleeping bag that can handle extreme temperatures depending where your camping spot is located. Grab an insulated sleeping pad to keep you off the cold ground, and make sure to bring along a bag and mat for your pup as well unless you're planning on sharing body heat in one sleeping bag. If you have access to a camper or car camping, try those out for extra protection from the elements. 
Hydrate, Hydrate, Hydrate
Drinking water is crucial in any kind of weather, not just when it's hot out. Make sure to take water breaks and consistently sip water throughout the day. Your body as well as your dog's will be able to regulate itself much better when hydrated and happy. Pack water for you and your dog in an insulated bottle and store your water bottles upside down when sleeping to prevent freezing the bottles shut.
Charge Your Batteries
Start your camping trip off with full batteries in headlamps, cell phones, GPSs and any other electronic devices. Cold weather drains electronics' batteries faster. To help prevent this, sleep with your electronics close to your body or within your sleeping bag so they stay warm.
Be Mindful of Your and Your Dog's Limits
Watch carefully for signs of hypothermia in both you and your dog. Plan your daytime activities like hiking wisely and watch the temperature and weather conditions closely. When temperatures are below freezing, it's best to keep hikes short, around 15 to 20 minutes. Above freezing temperatures allow for longer hikes closer to 45 minutes or an hour. Broaden your dog's limits by taking them on shorter hikes or walks before your camping trip to get them used to walking in cold weather. Take breaks as needed and keep in mind how the breed of your dog will affect their ability to withstand the cold. 
Winter can be filled with fun too! Stay safe and research heavily before any trip to ensure that you are prepared and safe. Whether snow or desert terrain, Camping With Dogs encourages you to enjoy the outdoors alongside your furry best friend. 
18 Responses
Leave a comment