Top Hiking Trails for Dogs In Tennessee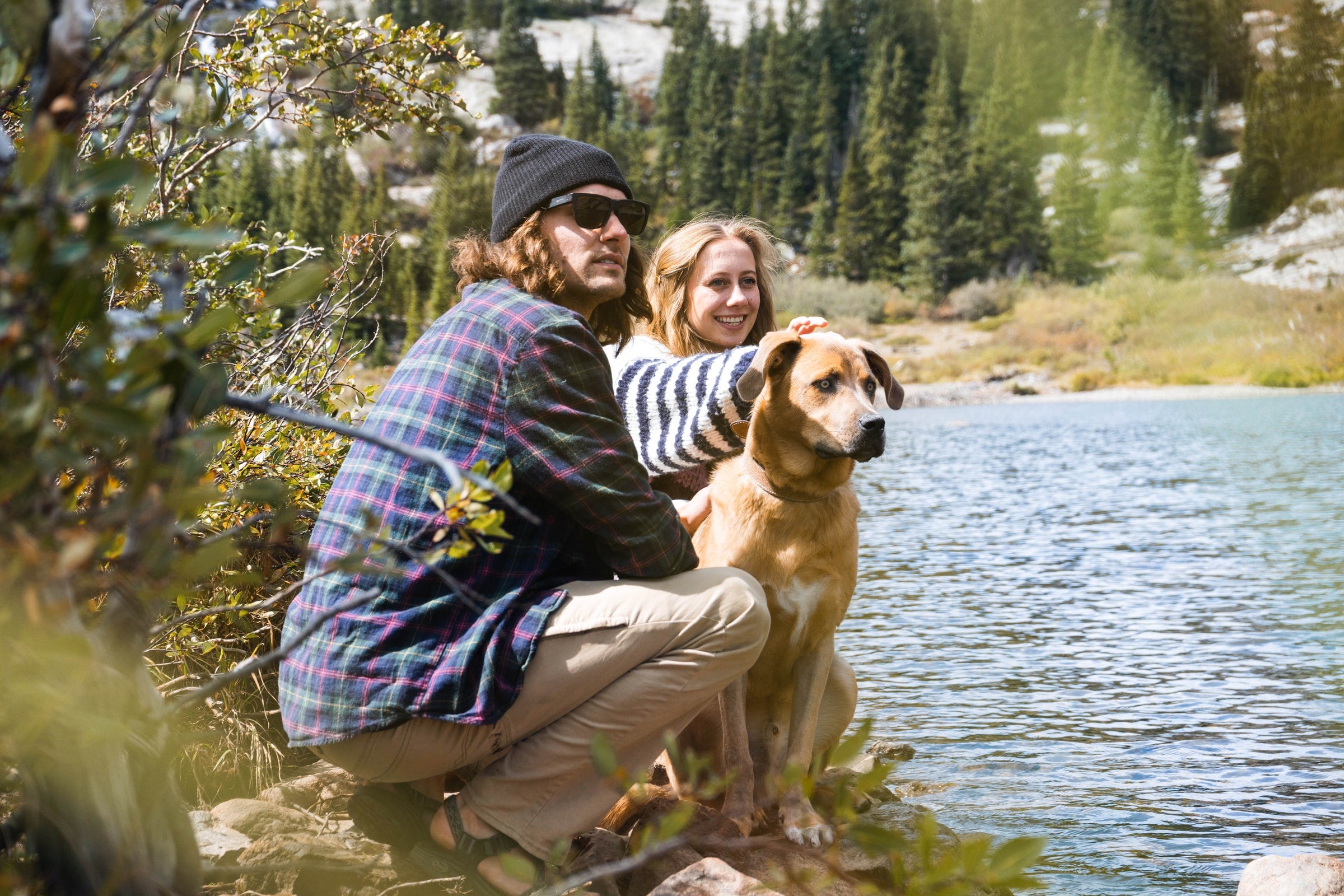 Are you looking for your next hiking adventure? As a Nashville-based organization, we love exploring the Tennessee trails! We've compiled a list of some of our favorite Tennessee hiking locations for you and your dog! Please keep in mind that parks may only have certain trails that are dog-friendly. You should make sure that your dog is ready for the trails and that you're prepared to clean up after them!
Great Smoky Mountains National Park
This national park offers two dog-friendly trails: Gatlinburg Trail and the Oconaluftee River Trail. Since this is a national park, all dogs have to be leashed. The Gatlinburg Trail travels 1.9 miles from the Sugarland Visitor Center to the outskirts of Gatlinburg, TN, while the Oconaluftee River Trail is a 1.5 mile hike from the Oconaluftee Visitor Center to the outskirts of Cherokee, NC. Gatlinburg Trail is quite flat and travels through  forested areas, offering views of Little Pigeon River and the foundations and chimney of several old homesites along the trail. 
Photo credit to @sirfrankensteinpickles on Instagram.
Stones River Greenway
This trail system in Nashville connects Shelby Bottoms to Percy Priest Lake in ten miles of paved trail. This is the perfect place to take your dog for a walk or a jog in Nashville! 
Photo credit to @sheffpups on Instagram.
Frozen Head State Park
About an hour outside of Knoxville, Frozen Head State Park offers several trails, camp sites, a picnic area, and a playground. These peaceful trails are the perfect secluded and quiet place to take your dog for the day! 
Photo credit to @neylandthepyrador on Instagram.
Fall Creek Falls
Located in Middle Tennessee, Fall Creek Falls offers a wide variety of trails for you and your dog. Try Paw Paw Trail, a 3 mile loop that will have many scenic overlooks, or the 4.2 mile Gilbert Gaul Trail with similar lake views. There are a lot of rocks and boulders to climb over, so make sure your dog is in good shape before trying these hikes, and be sure to keep them on a leash while you're there. 
Photo credit to @pine_grove_goldens on Instagram.
Warner Parks
The Warner Parks span 2684 acres just miles outside of downtown Nashville, and are the largest municipally-administered parks in Tennessee. There is a 2.5 mile dirt trail loop through the woods with some slight inclines and declines. This trail has a picnic area about 1 mile in if you want to stop for lunch!
Photo credit to @ea1027 on Instagram.
Margarette Falls Trail 
This 2.7 mile trail in Greeneville has a wide range of terrain for you and your dog! Margarette Falls Trail is dog-friendly, but be sure to keep your dog on a leash. 
Photo credit to @mackncheeese on Instagram
David Crockett State Park 
This Lawrenceburg park is dog-friendly for leashed dogs and has plenty of activities for you and your dog, including hiking and biking trails, picnic shelters, and a lake. 
Photo credit to @gunner_the_berner on Instagram.
Where is your favorite place to go hiking with your dog? Tell us about it in the comments below, and follow @campingwithdogs and @myalphapak on Instagram to stay updated!
17 Responses
Leave a comment