Top Gear for Spring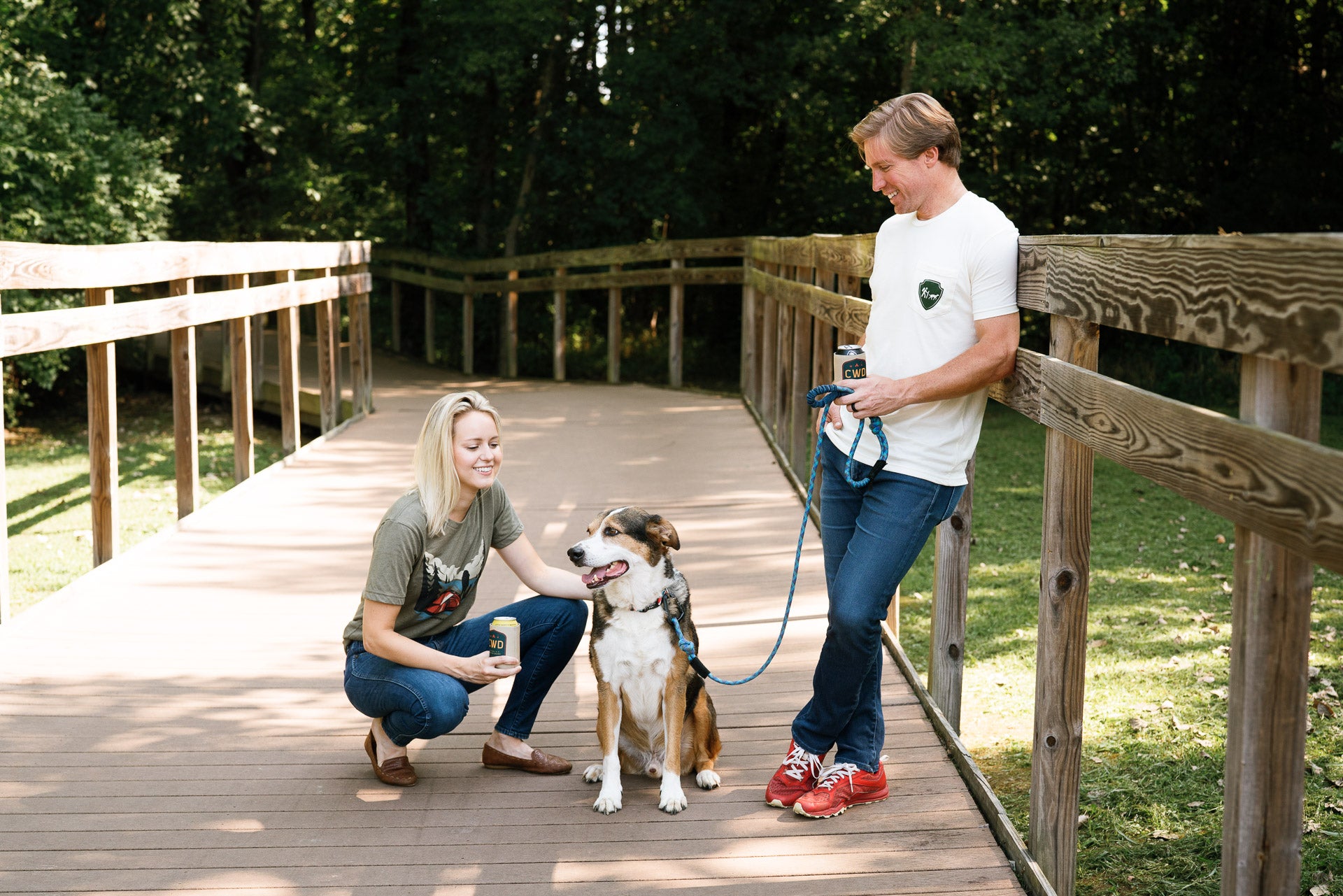 As the weather warms up, grab some of our awesome gear for you and your dog! We've compiled a list of some of our favorite gear for when we hit the trails with our dogs this spring. 
Make sure you're staying hydrated on the trails! Our White Arrowhead Nalgene is the perfect water bottle for any hiking or camping adventure. It holds 32oz, so you won't have to keep refilling it, and it has a wide mouth bottle for drinking. 
Looking for some gear for your hiking partner? Our sister brand, Alpha Pak, has the best gear for your dog for your next hike, like this dog pack! The two-piece packs offer the best of both the harness and packs, giving you the chance to take the saddlebags off and just have a harness. 
This is one of our all-time favorite t-shirts! This simple, soft pocket tee is perfect for your next hike or just hanging out on the couch. 
These bandanas are the perfect way for you to match your dog on the trails! Tie one around your dog's neck and the other on you or your backpack for a subtle matching look. 
This stylish and breathable hat was designed with hikers in mind. This hat has all of the best parts of every hat we've ever loved, complete with our logo. 
There is no better feeling than relaxing in a hammock after a long hike to the summit! This super-soft tee reminds you to be more like your dog, and enjoy the little things.  
Taking two dogs on your next hike? Consider Alpha Pak's Leash Coupler, which will help you have a tangle-free adventure with your dogs! The rotating ring has stretchable accordion sections each side to prevent uneven jerking, giving you and your dogs the comfort to have fun on your next outing. 
Perfect for your water bottle, laptop, or car, this sticker showcases one of our favorite things: spending time in the outdoors with our dogs. This long-lasting vinyl sticker is a way to subtly showcase your love of Camping With Dogs. 
Are you living the van life this spring or just dreaming about it? This soft tee will help you keep your dream alive! 
Everyone needs to stay hydrated on hikes, including your dog! Alpha Pak's collapsible dog bowl is the perfect way to conveniently give your dog a chance to drink. It folds neatly into itself and can be easily clipped onto your backpack, belt loop, or even your dog's pack!
Are you planning on bringing your favorite Camping With Dogs gear on your spring hikes? Tell us about it in the comments below, and follow @campingwithdogs and @myalphapak on Instagram to stay updated!
26 Responses
Leave a comment