Tips For Keeping Your Dog Cool in the Summer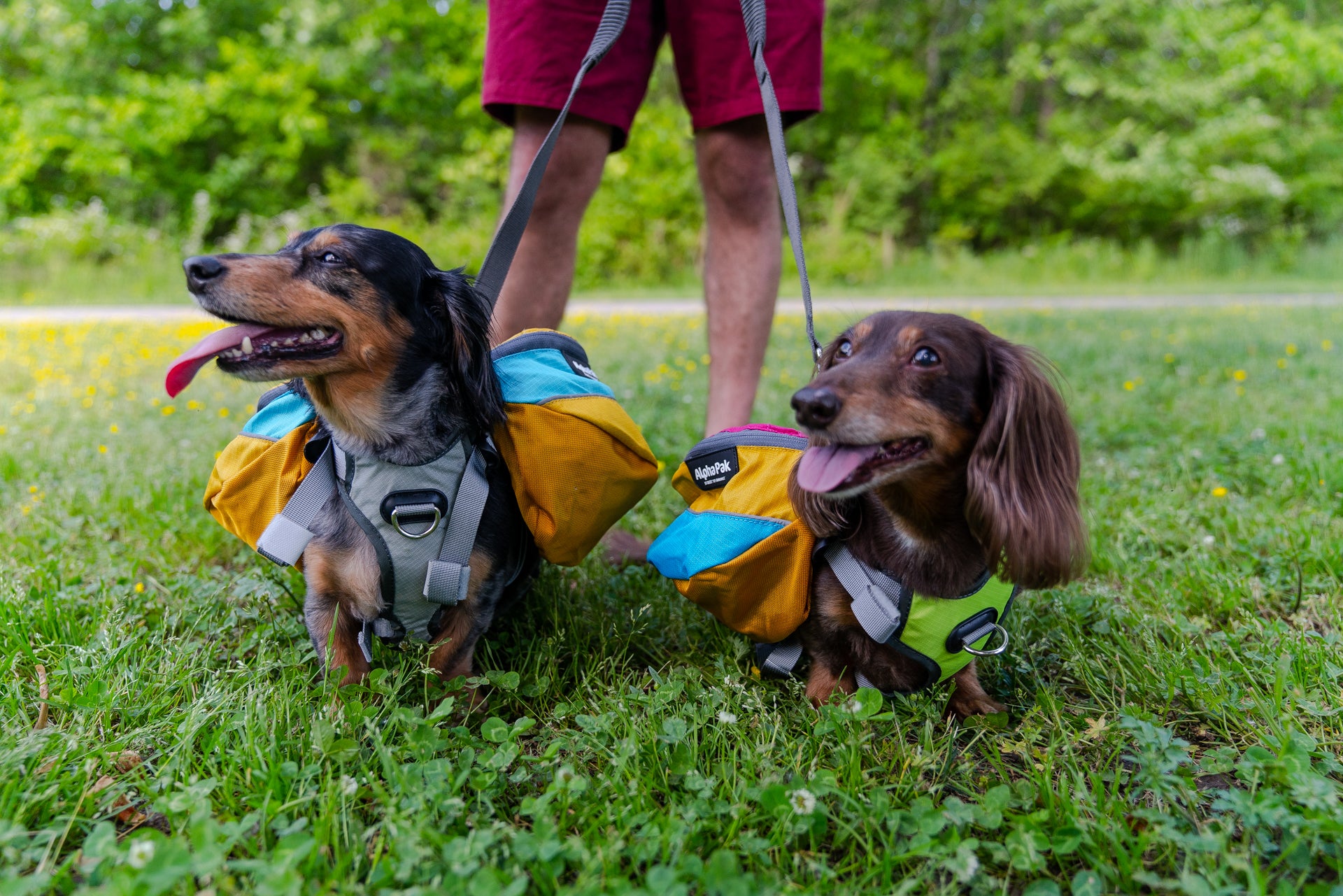 Summer means lots of outdoor activities and adventures. Sometimes, it can be tough to keep your dog cool in warm weather, especially in places where temperatures can reach over 100 degrees. Here are some of our favorite tips for keeping your pup comfortable and safe this summer.
Ice Cubes Are Your Best Friend
Some dogs enjoy ice cubes as a cool and crunchy treat after coming inside. This is a great way to keep them hydrated and lower their body temperature while staving off bloating from fast drinking. Additionally, adding ice cubes to their water bowl to keep it cool is an easy way to keep them from overheating after coming from a hot weather activity. Don't forget to change the water to keep it cool, fresh and refilled for when they need it. 
Water Activities For the Win
A dip in the pool, lake or other dog-friendly areas of water is a great way to get your dog moving while staying cool. If you have a dog that enjoys water, encourage them to explore water and give them opportunities to enjoy water sports. If you're planning on swimming in any public areas, ensure that they are dog friendly first and check to make sure there are no health warnings for pets in certain natural water areas.
Make Dog-Friendly Pupsicles
DIY frozen treats can be a great way to reward your dog while keeping them cool. Create frozen treats out of dog-friendly foods like peanut butter, fruit, veggies or chicken broth. Mix the ingredients together in a blender and pour into ice cube or popsicle molds and freeze overnight. If you own a Kong, a dog enrichment mat or other similar items, freeze them overnight for a tougher enrichment activity that doubles as a way to cool them down.
Avoid Sunburn and Too Much Sun
Protect your dog like you would protect other members of your family with a dog-safe sunscreen for the exposed areas of their body like the paws and nose. If you're looking to invest in a shirt or harness that repels UV rays, look for one that is cooling and sweat-wicking. Allow your dog access to shade and take them inside when the sun is at its peak. Avoiding heatstroke and other sun related issues starts with keeping them from getting sunburned or overworked. 
Gear Up On Walks
Grab extra water and a collapsible dog bowl for your dog before heading out on walks and hikes. Stop when they seem thirsty and ready for water. If you are walking outdoors in extremely hot weather, consider investing in dog booties to keep your pup's paws from getting burned on hot concrete or other terrain. Plan your walks or hikes are times of the day when the sun is not at its peak: either in the morning or late afternoon. 
3 Responses
Leave a comment