The Dos and Don'ts of Camping With Your Dog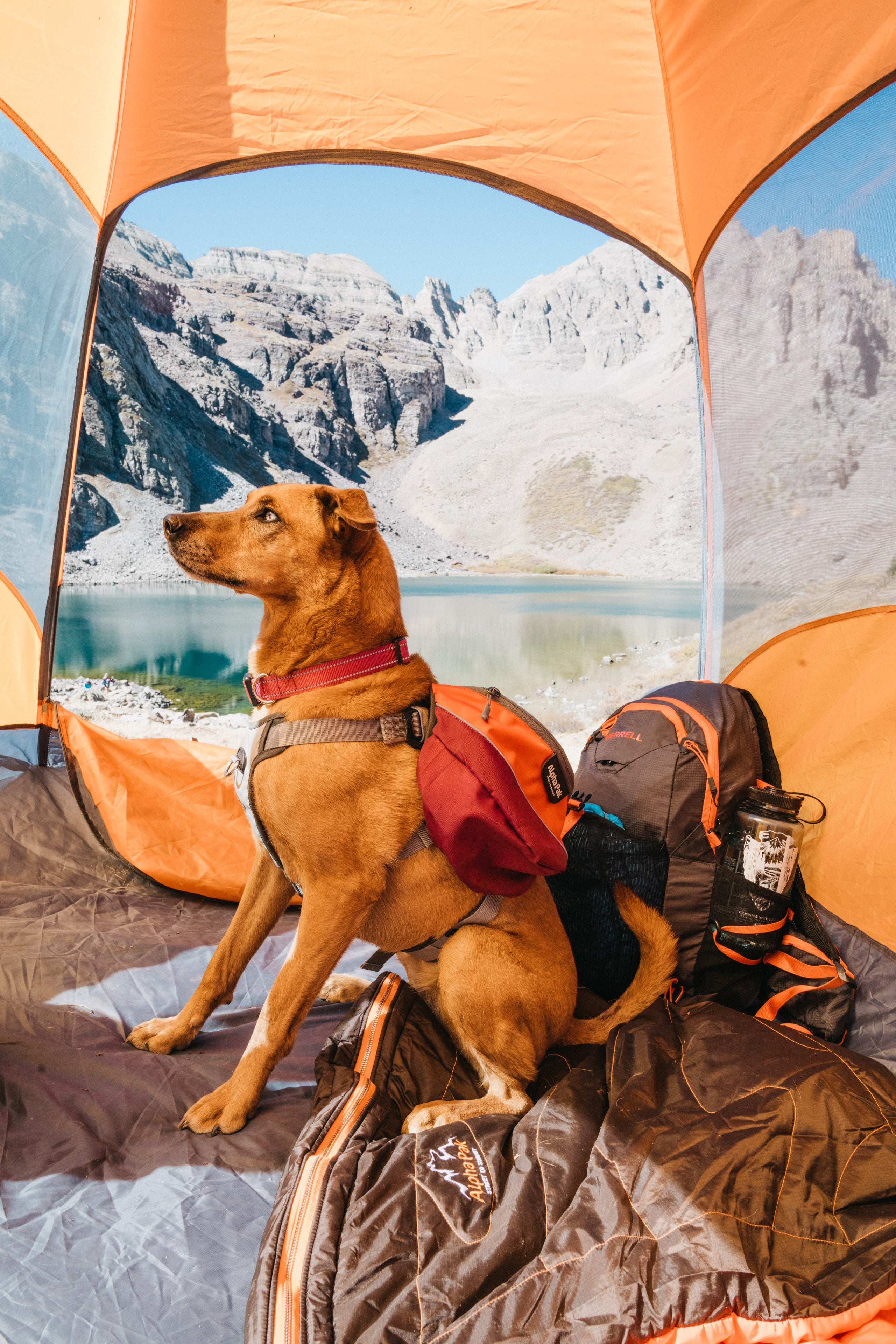 After what has felt like an endless winter for so many of us around the U.S., I think it's safe to say that the warmer weather is officially here to stay. After so much time inside, we are all itching to get outside and enjoy some camping. With the start of the camping season right around the corner, it's the perfect time to plan a trip with your furry best friend. Camping with your dog is an incredibly rewarding experience, but it's important to be prepared and follow some basic guidelines to ensure a safe and enjoyable adventure for both you and your dog. So, keep reading for some dos and don'ts to keep in mind: 
Dos:
Do research the campground's pet policy before you go. Some campgrounds may have restrictions or specific rules for dogs.

Do keep your dog on a leash at all times, both in the campground and on the trail. This keeps your pup safe and helps prevent them from getting lost or running into some wild critters.

Do pack plenty of food and water for your dog, so they can stay fueled and hydrated throughout the trip.

Do bring poop bags and clean up after your dog. Nobody wants to step in doggy doo-doo.

Do pack a first aid kit and any necessary medications for your dog, just in case they run into some unexpected health issues.

Do bring your dog's favorite toys and bedding to make them feel more comfortable in a new environment. 

Do be mindful of other campers and their personal space. Keep your dog from barking excessively and avoid allowing them to wander into other people's campsites.
Don'ts
Don't leave your dog unattended in the campground or in a hot car. This can be both incredibly dangerous and uncomfortable for your dog.

Don't allow your dog to roam freely. This can be unsafe for your dog and may disturb other campers.

Don't forget to check for ticks and other pests regularly. These can be pretty common and can cause some serious health problems for your pup.

Don't let your dog chase wildlife or approach other dogs without permission. It's important to respect the natural environment and other people's pets. 

Don't forget to bring identification tags for your dog with your contact information. Accidents can happen, and having identification tags can help ensure a speedy return if your dog were to get lost. 
These basic dos and don'ts of camping with your dog are helpful reminders for a safe and enjoyable camping trip for you and your dog. By being prepared, respectful of other campers, and attentive to your dog's needs, you can create a memorable and rewarding outdoor experience for everyone!
1 Response
Leave a comment