My Dog Story - Kopa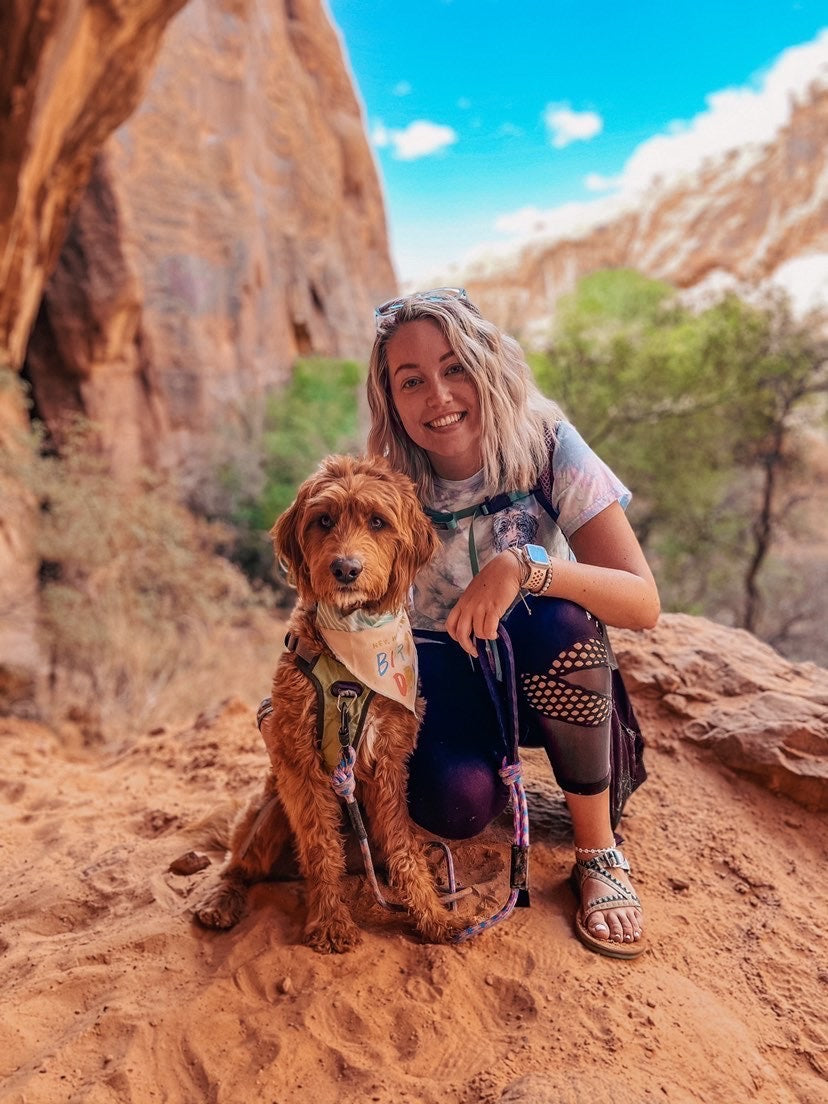 Camping With Dogs is dedicated to encouraging dog owners to get outside and adventure with their dogs. We know pets are a special part of any family, and each dog has its own unique story and impact. #MyDogStory is a social campaign created to share how dogs impact their owners' lives. Camping With Dogs wants to create a platform to share these special stories and how they bond with their dog whether hiking, camping, running or just spending time outdoors. Dogs and fresh air are good for the soul, so we want to hear from you how you found your dog, what they mean to you and what adventures you've been able to take with them.
Keep reading to learn more about Kopa's story (@kopadoodle on Instagram) and connect with us on socials to participate in the #MyDogStory campaign.
"A couple years ago I was looking for a hypoallergenic dog that would be a good adventure and therapy dog! I found Kopa who was the runt of his litter and he felt perfect.
Kopa began adventuring with me at eight weeks old, being carried in a backpack, and has had a love for it ever since. The happiness he expresses when being in the mountains or on a trail is indescribable. 
I swear he knows when we get into the mountains because he immediately stands up and wags his tail excitedly. Whether it's hiking, camping, paddle boarding, playing on the beach or just a scenic (or lots of smells) car drive, this dog is up for it! 
Having a dog is like having a constant companion, adventure buddy, and someone to care for who gives unconditional love back! I am working on training Kopa as a therapy dog to bring to work with me so he can take his sense of adventure and love there."
Want Camping With Dogs to feature your Dog Story? Tag us in your social posts and use the hashtag #MyDogStory or DM us your story for a chance to be featured! 
63 Responses