@indiegramz's My Dog Story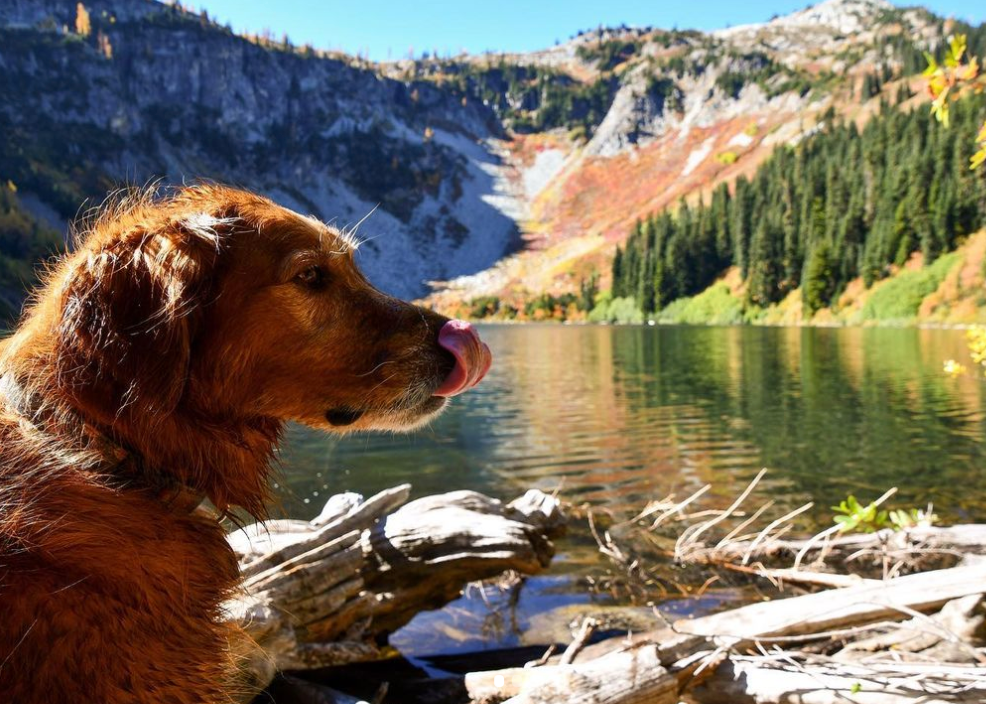 Every dog has a story, and we want to share it. 
#MyDogStory - written by @indiegramz 
As I sit here writing #MyDogStory on my 50th birthday, Indie at my feet looking up with her sweet eyes. I can't help to get lost in all our adventures from hiking in the North Cascades, to sunrise camping trips in Canada, or chilly swims in Alpine lakes.
8 years ago, Indie entered my life with the encouragement of my kids after losing our first dog Casey. Maybe they knew that I would need a companion to keep my mind off of them leaving for college, but what we all didn't realize is how much Indie was going to change my life. 
After coming across @campingwithdogs, I was inspired to get back outside and explore. Indie has always been by my side, through every adventure, with only love and excitement. 
She pushed me to always say "yes" to new adventures, to new places and to new challenges (I can't say no to that cute face). Indie is the best companion, and I look forward to many more adventures together.
SHARE YOUR #MYDOGSTORY BY USING THE HASHTAG AND TAGGING
@CAMPINGWITHDOGS
.
24 Responses