Illumination Rock: Andrew Muse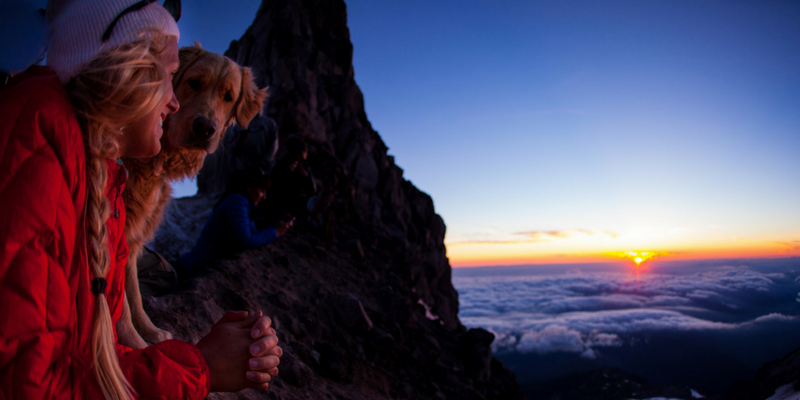 Avid adventurer, photographer, and story teller Andrew Muse shared his experience hiking to Illumination Rock with us. So we're sharing it with you. We hope you enjoy as much as we did! 
Keep up with his adventures and follow him on Instagram: @andrew__muse
"Illumination Rock has to be one of the most beautiful places I've even seen the sunset. It was amazing being up there some some snow like minded friends and of course Kicker dogs who seemed incredibly excited to be back in the snow!"
"I'm pretty sure I'm his sidekick." - Andrew Muse on his dog, Kicker 
"The hike wasn't too bad. We are able to stay on dirt most of the way (Unfortunately cause I want more snow!) which made the hike a breeze in my hiking shoes. It took us about 3 hours I wanna say but generally speaking it was very easy and exceptionally beautiful!" 
"Kicker dog and I go on all kinds of wild adventures. From big mountain snowboarding in Alaska to Ice climbing, kiteboarding, paragliding. You name it we've probably done it and he's only 11 months old. He is so willing and competent at only 11 months. He is such an exceptional adventure partner and companion!"
5 Responses
Leave a comment