How to Start Running With Your Dog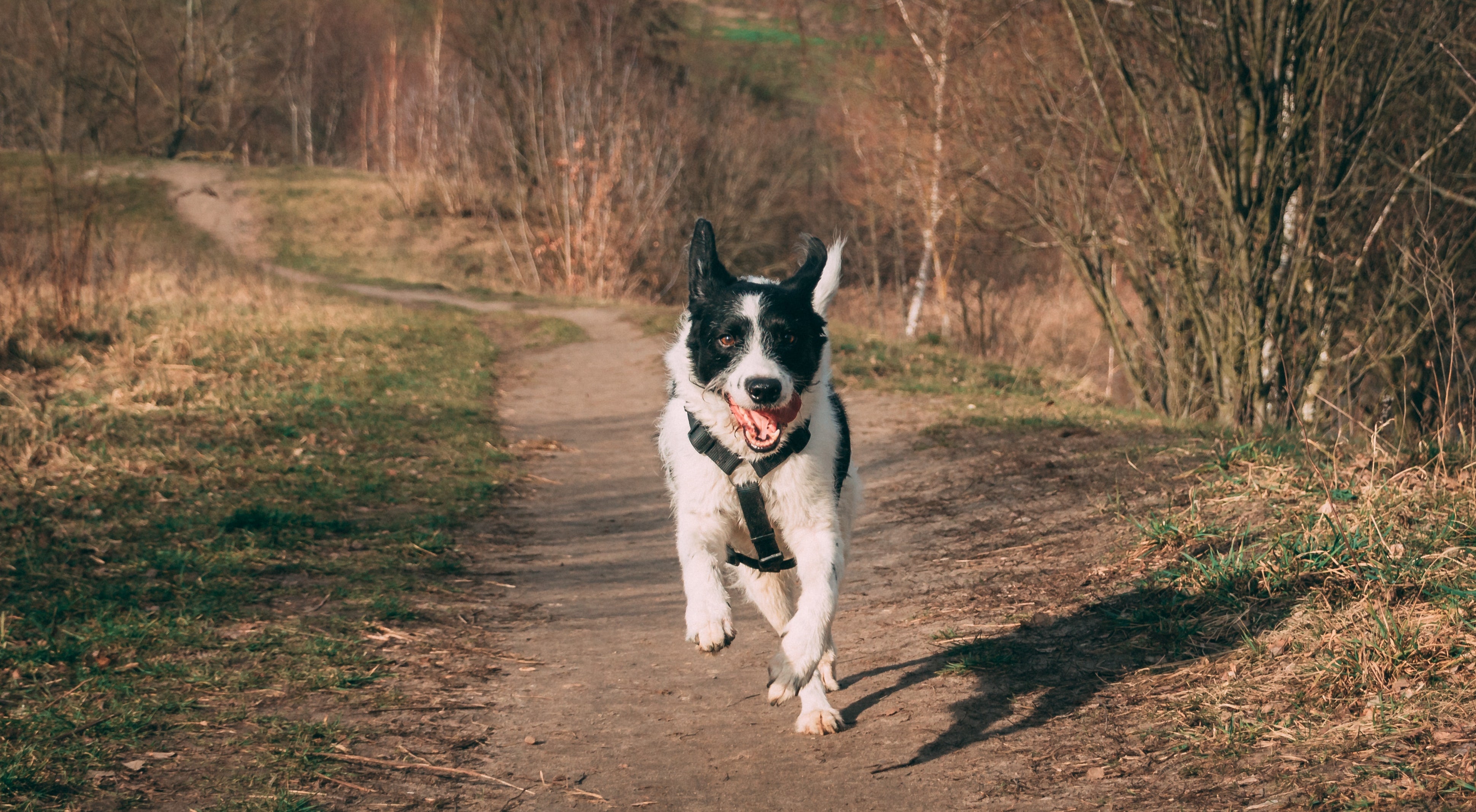 One of the most common New Year's Resolutions is to exercise more. As a dog person, you've probably thought about including your dog in your resolution this year. This guide will help make sure you and your dog are practicing safe exercise habits. 
Check Your Dog's Health
While many dogs are great runners, some breeds are less suited for long-distance adventures. Older dogs may have joint problems, and puppies still have growing bones, so be sure to consider your dog's individual health as well as its breed's ability to run. Whether it's your dog's personality or build, make sure that your dog is willing and able to be your running partner. 
Check the Weather
Dogs can be more sensitive to the weather than their owners. Since they overheat more easily than humans, it's best to be careful during hot weather, and avoid running during midday heat. Stay in the shade, and avoid hot surfaces like asphalt, blacktop, and sand. To check if a surface is safe for your dog, place your hand or bare foot on it for ten seconds. If it's too hot for you, it's too hot for your pet.
Have a Routine
Creating a running routine can help keep your dog calm. Establish a routine, like putting on your dog's harness and leash, having your dog sit next to you until they are calm, then starting your run. Establishing a routine will help ease any anxiety your dog may feel. 
Start With A Walk
Just like humans, dogs take time to become long-distance runners. There are plenty of training plans to ensure that your dog is building proper endurance before trying long runs. 
Master Loose-Leash Walking
Make sure your dog is comfortable with loose-leash walking before you begin running. The last thing you want on a long run with your dog is for them to come to a stop to smell something. Reward your dog for good behavior and make sure that they can walk with a loose leash. 
Try the Trails
Pavement can be hard on your dog's joints, just like your own. Try running on dirt trails instead. Just make sure to check with the park or trail that dogs are allowed, and make sure you protect yourself and your dog from wildlife and ticks. 
Photo by @chrisroams on Instagram.
Take Water Breaks
Especially with a new runner, taking time to drink water essential to your dog's health. Stop every ten minutes until you can get a better idea of how often your dog needs water, and carry a collapsible bowl and water to make sure you and your dog are hydrated. 
Looking forward to running with your dog or have a tip of your own? Tell us about it in the comments below, and follow @campingwithdogs and @myalphapak on Instagram to stay updated on other safety tips for you and your dog!
17 Responses