How to Safely Trick-or-Treat With Your Dog on Halloween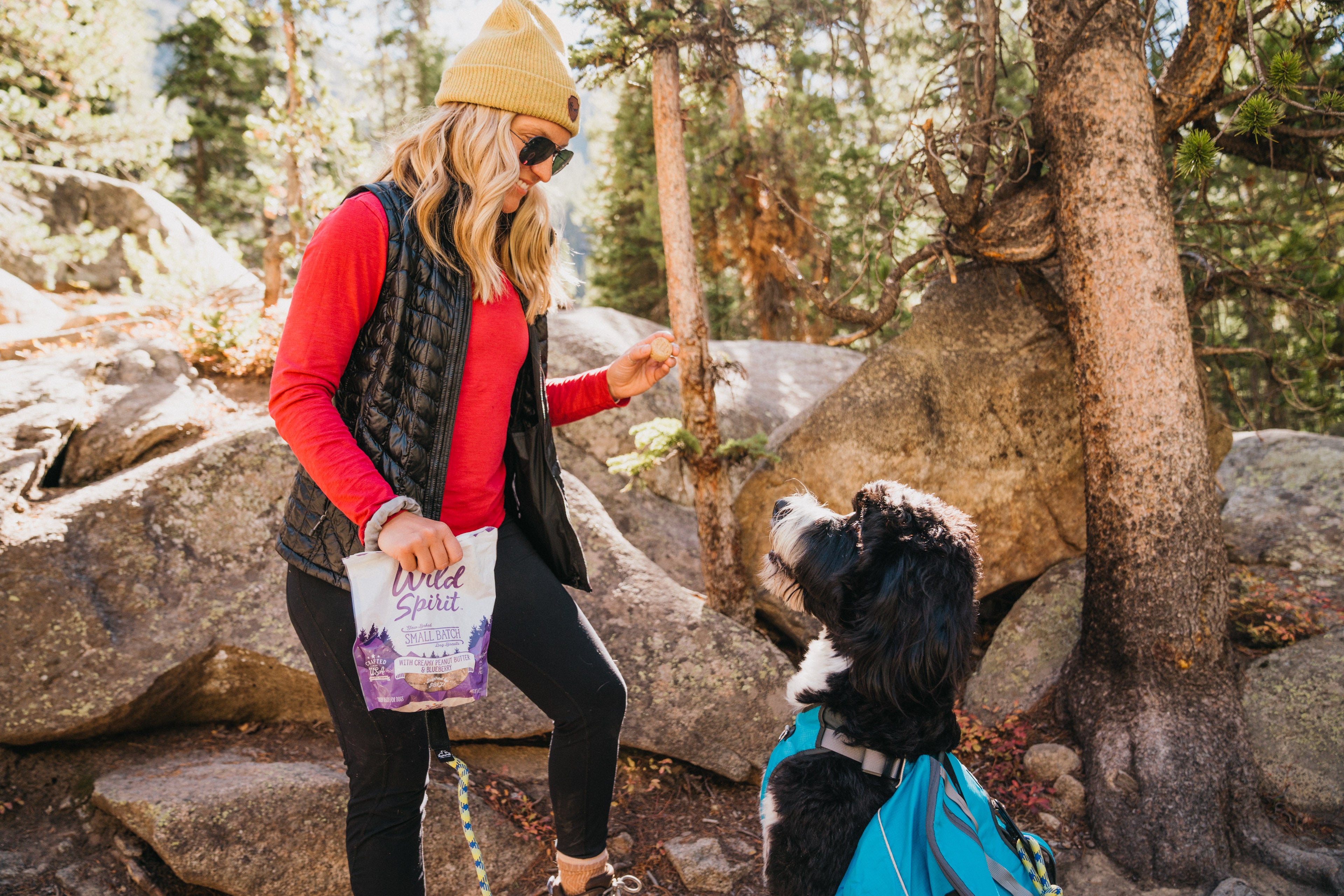 Spooky season is back! Halloween is a fun time to celebrate with friends and family — and your dog can join in on the fun too. Teach them some tricks and save them some treats for a sweet time with your pup. Check out these tips for keeping your dog safe on Halloween.
Bring a Leash
It might seem obvious, but keeping a leash on your dog is important for staying safe. Even if your dog is friendly without one, it's better to be cautious. Let children approach your dog and respect each other's space. If your dog is uncomfortable around large crowds, staying at home might be a better option.
Take the Sidewalk
Trick-or-treating at night can be dangerous if there's not enough lighting on the street. Avoid cars and large crowds by staying on the sidewalk or walking along a paved path. Families may have yards they don't want people to step on, so pay attention to the landscape and stay in a well-lit area.
Be Aware of Your Surroundings
If you decide to take your dog out trick-or-treating, be aware of your surroundings and know where to locate specific exits in case of an emergency. Dogs can become intimidated and scared around crowds especially with children running around. Make sure to keep an eye on your pup and have a dog tag on their collar.
Dress Appropriately
Everyone loves a good dog costume! Before dressing up your furry friend, check for choking hazards and read how to dress your dog appropriately. Look at the weather beforehand to see if the costume is breathable and bearable under outside conditions. Costumes should never restrict your dog and are never worth upsetting your pet!
Keep Candy Out of Reach
Sugary treats are typically not good for dogs, so it's important to keep candy out of reach. If you see that your dog is chewing on something unusual, check that they don't have a wrapper in their mouth. Store extra candy in high cupboards and save some dog treats for them to have after a long night out.
11 Responses
Leave a comment