How to Hike in the Rain With Your Dog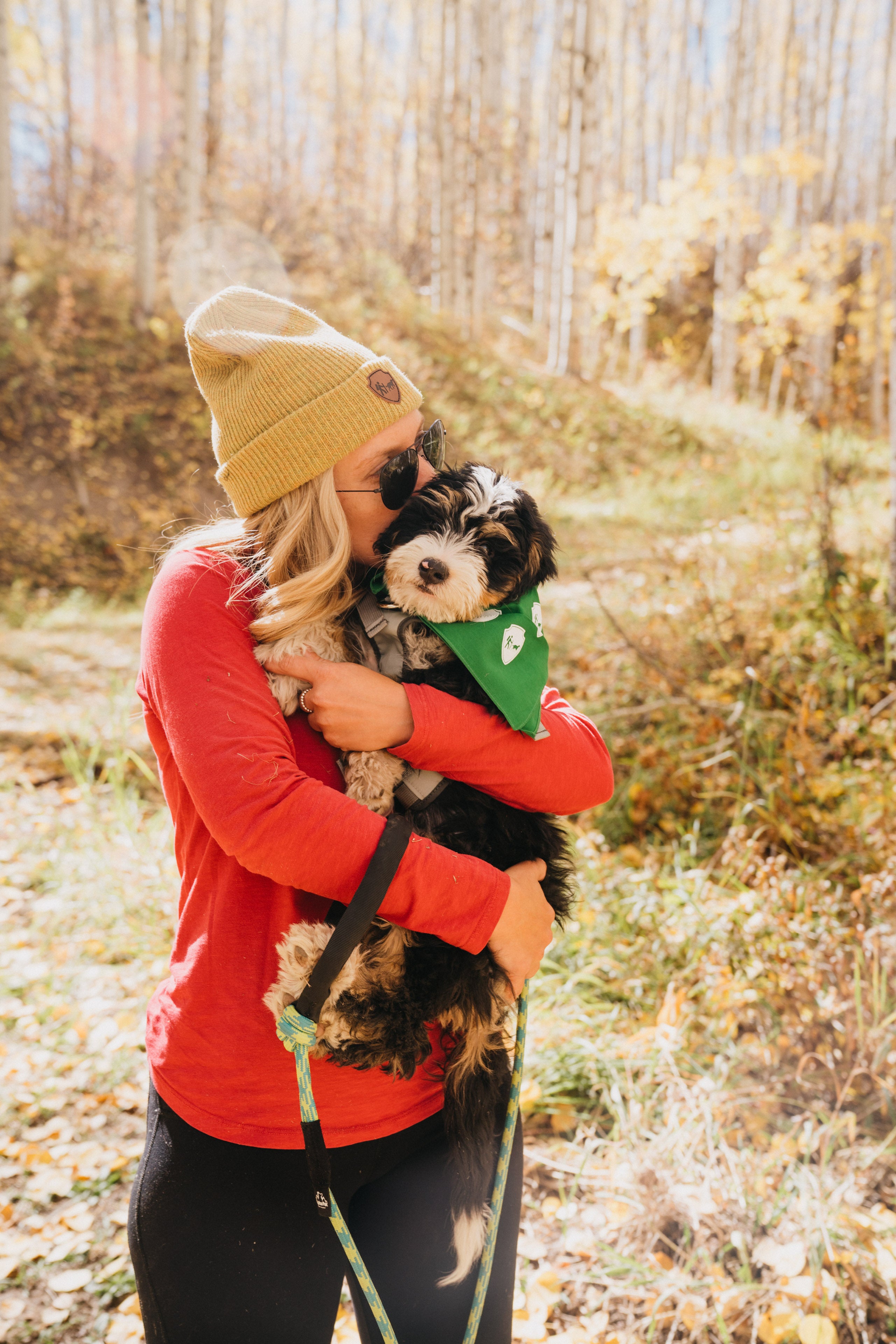 Hiking with your dog is one of the easiest ways to enjoy the outdoors and get some exercise. During the rainy season, however, it's important to evaluate potential weather conditions and be aware of trail safety. Check out some tips below on how to hike in the rain safely with your dog!
Prep Your Gear
When deciding what to pack for your hike, it's important to have gear that will keep your belongings dry. Investing in a waterproof jacket and a dog raincoat can help keep you and your pup warm and comfortable. Check out this dry bag from our sister brand, Alpha Pak, to protect your phone, wallet and other belongings from potentially wet conditions.
Follow Trail Guidelines
Rainy weather can cause trails to become wet and slippery. In order to ensure your safety, be sure to check trail guidelines and which paths can pose more danger for pets. Well-established routes with looped walks are a good bet for rainy hikes.
Watch for Lightning
Though a rainy hike might not be hazardous, thunder and lightning can turn your fun time into potential danger. Be sure to check the forecast beforehand. If you're going on a long hike, plan to avoid steep cliffs and seek shelter when necessary.
Take Breaks
If you notice your dog becoming tired, consider taking short breaks. This will allow you some time to rest and recuperate before heading back to the trails. Set a pace that you are comfortable with and listen to your body to prevent injuries
Bring Snacks and Water
Hiking for long periods of time can cause you and your dog to become hungry while burning lots of calories. Bring nutritious snacks and water that will help revitalize your energy and keep you hydrated.
44 Responses
Leave a comment