How to Find The Best Dog-Friendly Trails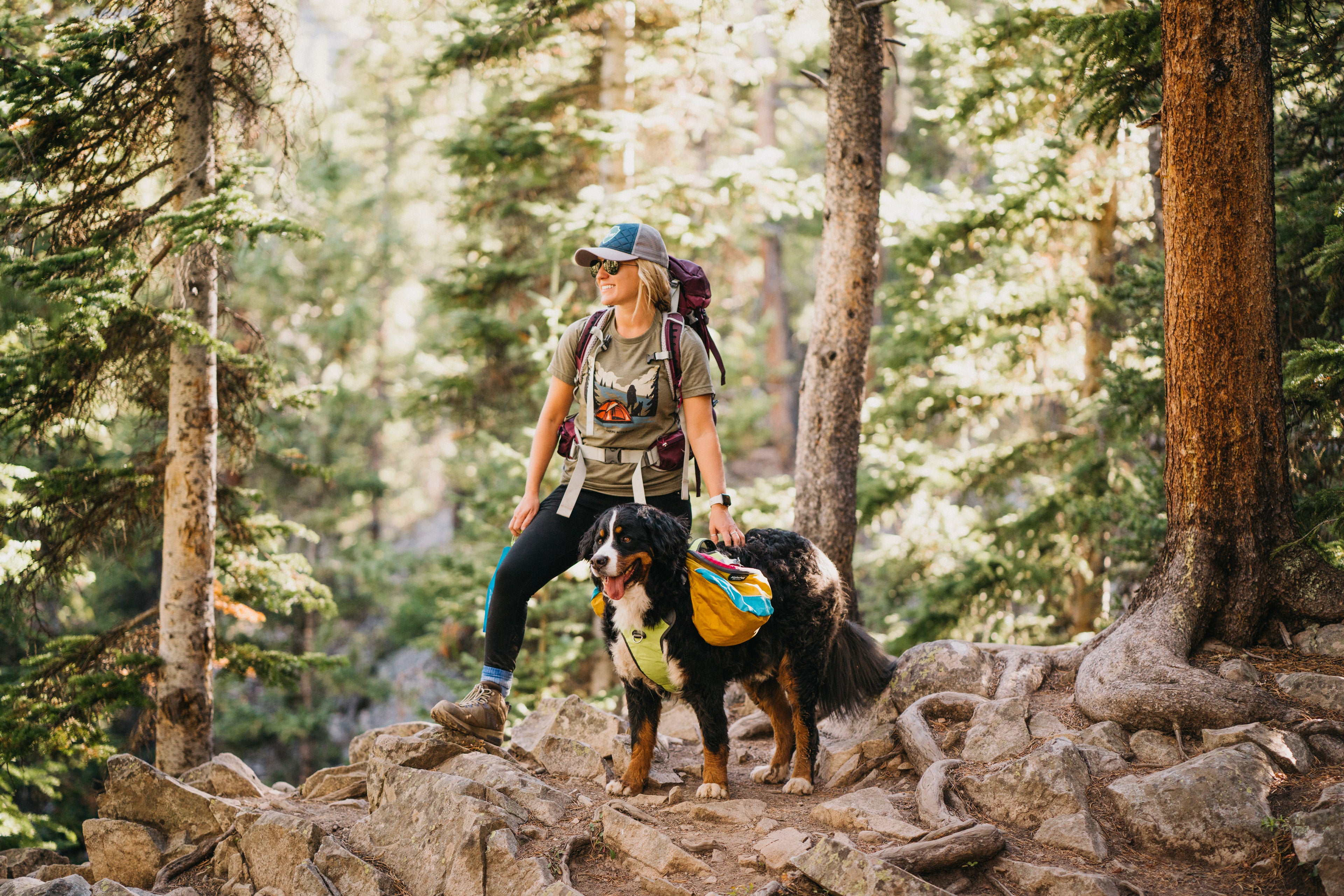 Warmer weather is officially on the horizon, and while hiking with your dog is great all year round, we'd be lying if we didn't admit we are extra excited to hit the trails in that spring sunshine. So whether you're looking for new trails in your neck of the woods or planning an upcoming trip or weekend getaway with your adventure-loving pup, we've got a quick guide to help you find dog-friendly trails wherever you are! 
How to Find Dog-Friendly Trails
Only some trails and parks allow dogs, so you need to do your research ahead of time. Here are three helpful ways you can easily search for dog-friendly trails wherever you are headed:
Helpful Apps: AllTrails and BringFido are great resources for planning your next adventure. You can filter your search only to include "dog-friendly" trails, and it will also give you access to reviews from other trail-goers and detailed information about the trail itself to help you find the perfect one for you and your pup.

Use Local Resources: In the U.S., state websites include a list of dog-friendly trails and parks. You can also call a park ranger for more information about a trail's dog-friendly status and current conditions, which may not be available on its website. 

Ask Your Friends: One of the best ways to discover new dog-friendly trails is to ask the fellow adventure-loving pet owners in your life. They can give you their recommendations on trails and parks that they enjoyed and maybe some they didn't. 
National parks are more limited in dog options than state or local parks. They also tend to have more specific restrictions and regulations, like only allowing dogs on particular trails or areas within the park. You can find information about a national park's particular dog restrictions with this National Park Service map. You can also check out a list of dog-friendly national parks here!
What to Know Before You Hit the Trails 
Once you've compiled your list of dog- friendly trails, it is also essential to note these considerations before you start your adventure.
Leash Regulations:

It is always important to check a trail's leash regulations, even if you have visited the trail or park before. A trail's leash regulations are always subject to change, so it is a good idea to freshen up on their rules before you go. And as always, make sure you have a leash packed even if the trail always dogs to roam off-leash. 

Trail Terrain:

Make sure you check the type of terrain of the trail to ensure it is fit for you and your dog's tolerance. Whether you are looking for a high-elevation trek or a leisurely flat path stroll, you'll be able to find the perfect trail for both of you!

Trail Types:

Trails differ significantly in type, and not all may be the best fit for your dog. For example, if the path follows a single trail, you will likely experience heavier traffic from fellow trail-goers and dogs. If your dog would do better with more space on the trail and a slower flow of traffic, a loop trail may be better.
If you want to freshen up your dog's gear this spring, Alpha Pak has all our trail favorites! 
1 Response
Leave a comment