How To Camp With Your Dog in the Fall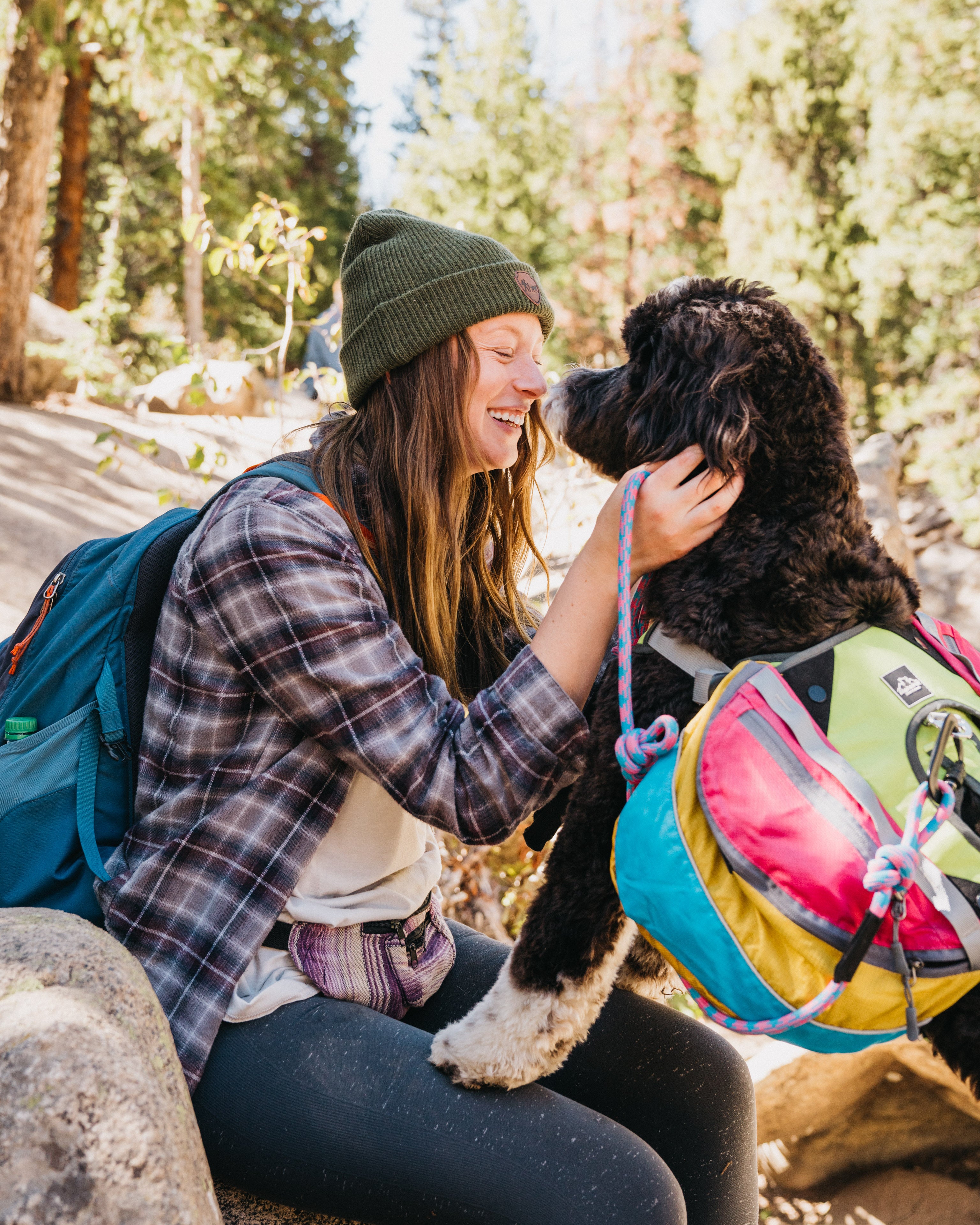 How To Camp With Your Dog in the Fall
Fall is here, and cooler weather is starting to set in. Weather changes don't have to stop your outdoor fun, though. If you're looking to find adventure in the fall with a camping trip, here are some tips to camp safely (and warmly) with your furry friend.
1. Gather Your Cold-Weather Sleeping Gear
With temperatures dropping, it's important to keep you and your dog warm. Stock up on a sturdy tent and bring sleeping bags that can handle the cold. A dog sleeping mat paired with a warm sleeping bag is a great way to keep your dog comfortable through the night. Our favorite is this waterproof mat from our sister brand, Alpha Pak. 
2. Check for Ticks
Cooler temperatures doesn't mean that pesky insects are gone for good. Diligently check your dog for ticks, especially in heavily-wooded areas. For further insect protection, carry bug spray with you and keep your dog up-to-date on all flea and tick prevention. 
3. Camp in Style
If the weather where you are is going to be cold enough, pack a lightweight dog jacket for your dog. Bonus points if it's a bright color that makes them easier to see while out on trails!
4. Stay Hydrated
While it's well-known that you should drink a lot of water during the hotter months, it's important for your dog to stay just as hydrated while camping during cooler weather. Dehydration may not be as noticeable in the fall as in summer, but it can happen if you're not careful! 
5. Know Your Furry Friend
Pay special attention to your dog's energy levels, hydration, hunger and behavior during colder camping sessions. The more attentive you are to your pup, the better your hiking experience will be. When they feel comfortable, you feel comfortable! 
28 Responses
Leave a comment