Dog First Aid Kit Essentials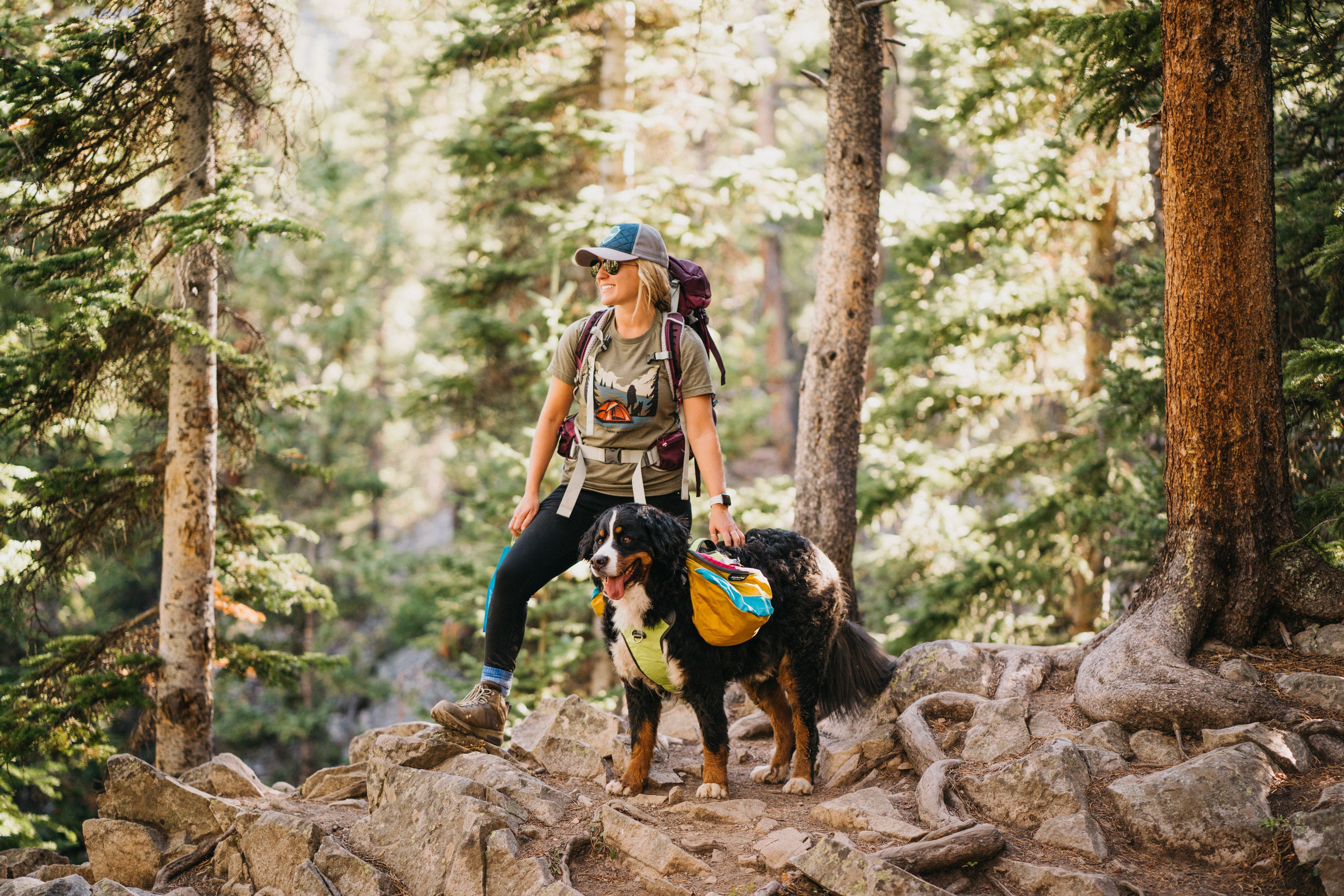 Just like humans, dogs can get injured while hiking or camping. Make sure you pack the necessary items to treat your dog in the event of injury or emergency. Check out this article for a list of items you should include in your pet first aid kit before you go on your next adventure! Be sure to consult your veterinarian in case your dog may require additional items in their first aid kit. 
Most injuries on the trails are minor, like scrapes or bruises, but you should be prepared to treat minor injuries and also more extreme cases, like a broken bone or allergic reaction. If your dog experiences a major injury or serious allergic reaction, leave the trail and head to your veterinarian. 
Bandages 
If your dog gets scraped or strains their leg, bandages can prevent the wound from becoming worse until you can get home and fully treat your dog. Elastic bandages can also keep your dog's leg compressed if you think they may have strained it. 
Tweezer/Tick Remover
It's easy for your dog to have a tick, thorn, or fox tail get stuck to their paws and bodies. The sooner you can remove a tick from your dog, the better. Tweezers can also be used to remove insect stings on your dog - be sure to look for signs of an allergic reaction, like hives or swelling, if an insect stings your dog. 
Eye Wash/Saline
Your dog could get dirt, a bug, or other foreign objects stuck in their eyes while exploring. Bring saline solution with you, which will allow you to put liquid in the corners of your dog's eyes to flush out foreign objects. 
Benadryl/Diphenhydramine
Dogs can have allergic reactions, just like humans. A strong allergic reaction to plants, bites, or stings, can cause hives or other symptoms. If you see your dog reacting strongly, the general rule of thumb is 2mg of Benadryl per pound of body weight every eight hours. This should help reduce symptoms, but it will make your dog drowsy. Be sure to consult with your veterinarian before you go on your next hike just in case you need to medicate your dog. 
Styptic Pencil 
Typically used for shaving cuts, a styptic pencil can seal small cuts and nicks, like broken nails, which bleed a lot. 
Collapsible Dog Bowl, Extra Food and Water
You should plan to bring food and water anyway, but make sure to bring extra in your first aid kit just in case you forget to pack it in your main bag or you need more along your hike. This can also be helpful if you think your dog may be experiencing heat stroke and needs to cool down. Consider this collapsible dog bowl from Alpha Pak. 
Guide to First Aid
The objects in your first aid kit are most useful if you know what to do with them. In an emergency, it can be easy to forget what to do. Consider purchasing a first aid guide for your dog to consult in the event of a first aid need on the trails. 
Do you keep something else in your dog's first aid kit? Tell us about it in the comments below, and follow @campingwithdogs and @myalphapak on Instagram to stay updated on other safety tips for you and your dog!
17 Responses
Leave a comment