Dog Enrichment 101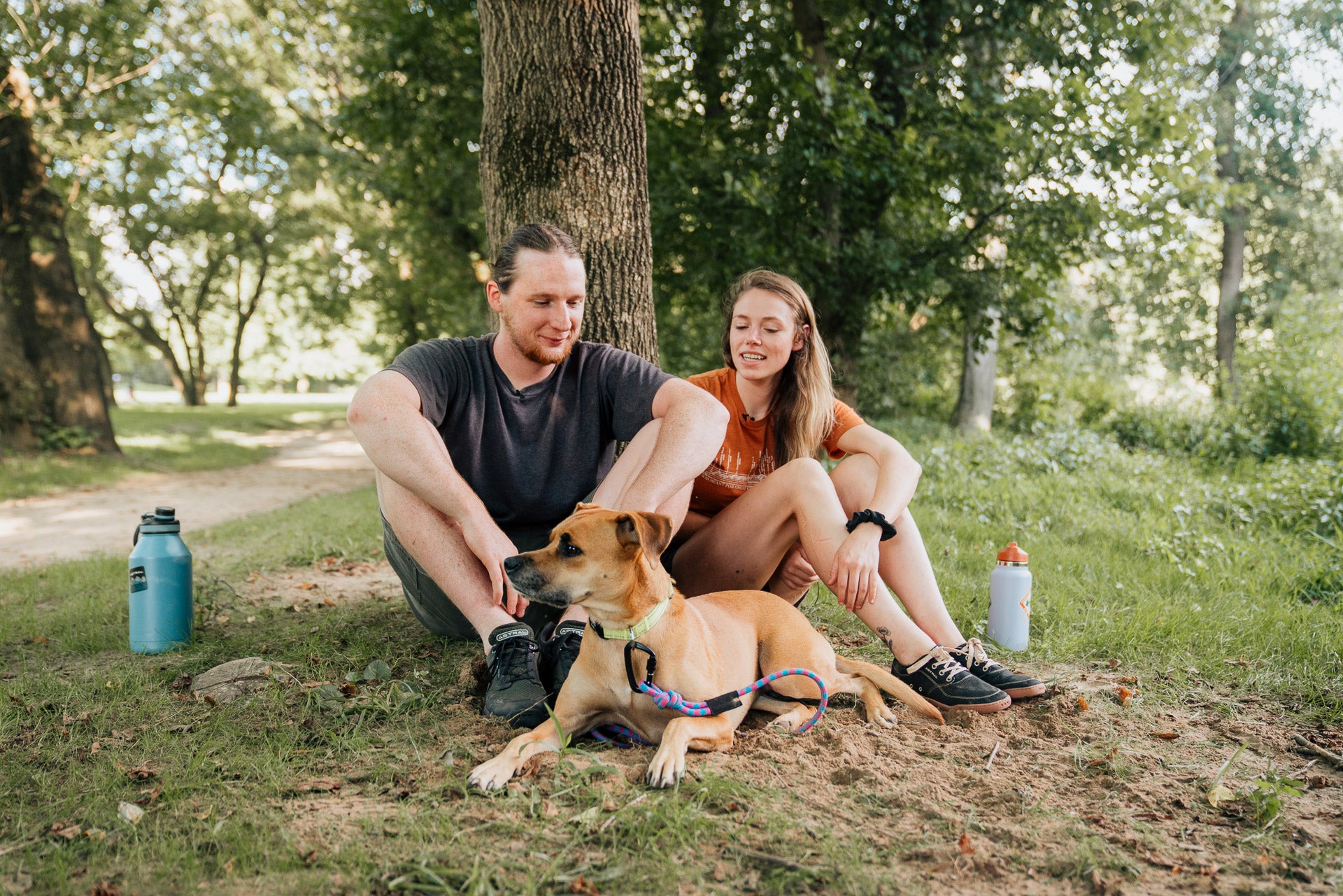 Just like you, your dog needs activity, both physical and mental. Enrichment toys and tricks are the best way to keep your dog active, less bored and happier. Enrichment activities can take many different forms, so keep reading to see our favorite tips! 
Social Enrichment
If your dog is friendly with other canine counterparts, take them to a dog park or outdoor walking area for socialization. Not only can you work on perfecting recall and leash training in less busy areas, but time spent with other dogs can help them expend extra energy. 

Hiking in dog-friendly wooded areas is a great way for your dog to get familiar with nature, wildlife and other dogs or people along the trail. Just be sure to follow all trail rules and practice the "leave no trace" rule of hiking. 
Cognitive Enrichment
Dogs are smart creatures, and puzzle toys are great ways to let them use their brains in an enclosed environment. There are many types of toys to choose from, but one with food or treats in between meals can be a motivating way to encourage participation for puzzle toy beginners.

Not looking to buy any new toys or puzzles? Use what you have at home to create a DIY sniffing or hide and seek game. Hide their toys or hide treats under blankets and encourage them with positive reinforcement (either food or verbal positivity and touch) for finding what they were looking for. 
Food Enrichment
Meal time can be the best opportunity to increase enrichment activities throughout the day. Snuffle mats, slow feeders, Kongs and DIY food games like the muffin tin ball feeder are all great ways to introduce simple tasks. 

Create your own food enrichment game out of frozen food products. Freeze together broth, kibble, or your dog's favorite treats to create a licking enrichment game for those hot summer days.
Each of these enrichment activities can help keep your dog busy while you're away from home, working from home or while you're getting them acclimated to your tent on a camping trip.
19 Responses
Leave a comment