Car Safety Tips for Dog Owners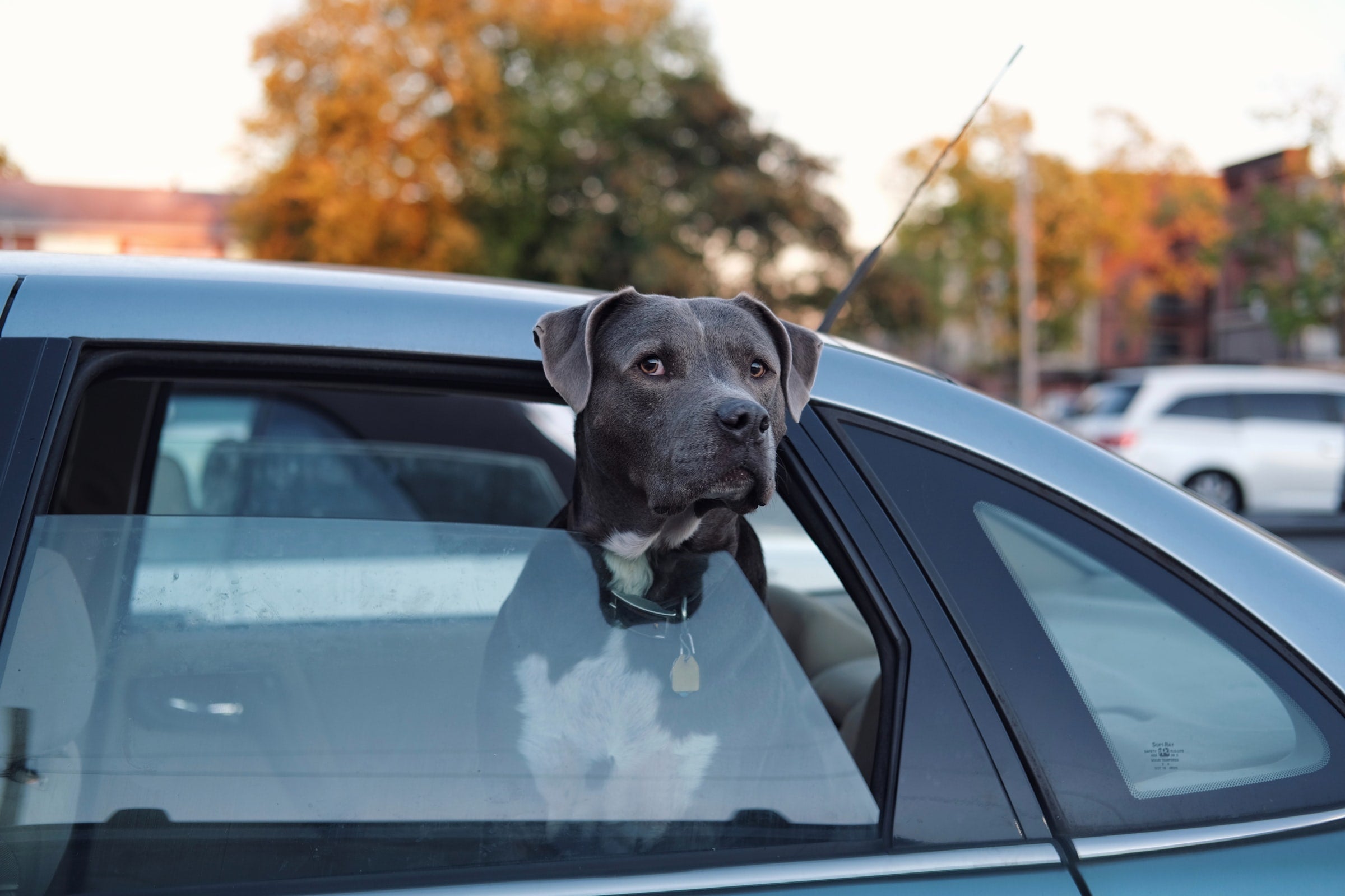 Cars are designed to keep their human occupants safe during a crash. Dog owners should take extra precautions to ensure their dog's safety while they drive and in the event of an emergency. 
Secure Your Dog
In the event of a crash, you want to make sure your dog is as safe as possible. Consider choosing from a variety of options to keep your dog safe: 
Dog Harness Seat Belt: This harness will secure your dog in one position with a strap that connects into the seat belt. This option is best for well-behaved dogs. 

Zipline Harness: Perfect for dogs that can't settle, the zipline gives your dog the ability to move around while keeping them restrained. 

Crate: This option gives your dog the ability to feel safe, comfortable and secure. If you choose to go with a crate, make sure your dog can comfortably stand up and turn around in it. 

Dog Guard: For the dog that likes to move around and see you, a dog guard will keep your dog from being thrown forward in the event of an accident. Make sure your guard bolts into the floor and roof of your car so it can't be knocked out of position. 

Back-Seat Barrier: This option is perfect for larger dogs that struggle to relax when they are restrained. It gives them the ability to move around, but keeps them in the back seat should you suddenly brake. 
Prevent Distractions
Loose pets can be a distraction to drivers and could result in an accident. Consider using one of the many ways to keep your dog safe and out of your way explained above. 
Watch the Temperature
Leaving your dog in the car during extreme weather can be detrimental to their health. Cars are temperature conductors, so they can get hot and cold very easily depending on the outdoor temperature.  Keeping your dog in a hot car can lead to heat exhaustion, and they can get hypothermia in the extreme cold. A general rule of thumb is to leave your dog alone in the car only for a maximum of five minutes when the temperature is above freezing and below 70 degrees. 
Plan Your Stops
Especially for longer road trips, it's important to take your dog's needs into account. They might need to stop to relieve themselves more often than you do, so you should budget that into your trip. 
Roll Up the Window
While your dog might love to feel the breeze in their fur, allowing them to stick their head out the window could pose a threat to their health. Make sure the window is not down far enough where they could jump out on their own. 
Do you travel with your dog? Tell us about it in the comments below, and follow @campingwithdogs and @myalphapak on Instagram to stay updated on other safety tips for you and your dog!
15 Responses
Leave a comment