Camping With Dogs Gives Back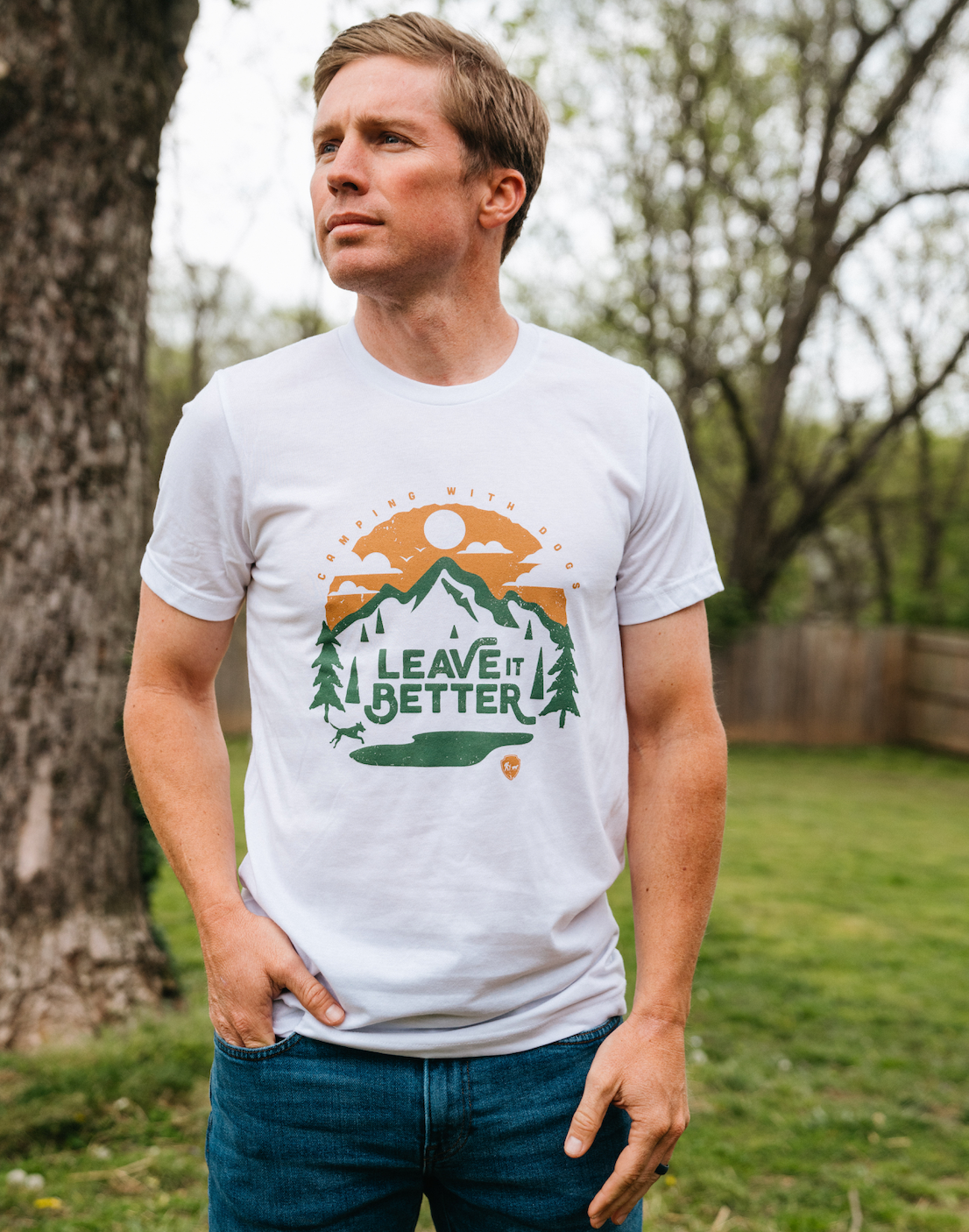 While we encourage dog owners to explore our wonderful world with their pets, we also place high priority on celebrating nature and giving back to the community. Help us give back by shopping our "Every Dog Deserves an Adventure" and "Leave It Better" Tees. Proceeds from each purchase will be donated to various nonprofit organizations. Keep reading to learn more about our efforts.
Every Dog Deserve An Adventure Tee
We believe that every dog deserves to explore, adventure and feel loved. In order to help as many dogs as possible locally, we have partnered with Agape Rescue and Nashville Humane. A dollar from every purchase of this tee shirt will be donated to both Agape Rescue and Nashville Humane. These partnerships allow Camping With Dogs to highlight adoptable dogs in our community and help fund the efforts to rescue, rehabilitate and get dogs adopted. To help out rescue animals, grab our Every Dog Deserves An Adventure Tee designed by Park Street Studios. 
Leave It Better Tee
Earth Day is a celebration, but we believe every day should celebrate the beauty of nature with emphasis on preserving our environment. Camping With Dogs donates a dollar from each Leave It Better Tee purchase to the Conservation Fund. This nonprofit fund protects more than 8 million acres of land in the United States, including parks, forests, deserts, waterways and more. The Conversation Fund has planted more than 10 million trees, and your purchases help support their efforts. Help preserve Mother Nature with the Leave It Better Tee designed by Park Street Studios. 
19 Responses
Leave a comment