Behind the Scenes of our Fall Photoshoot in Aspen, CO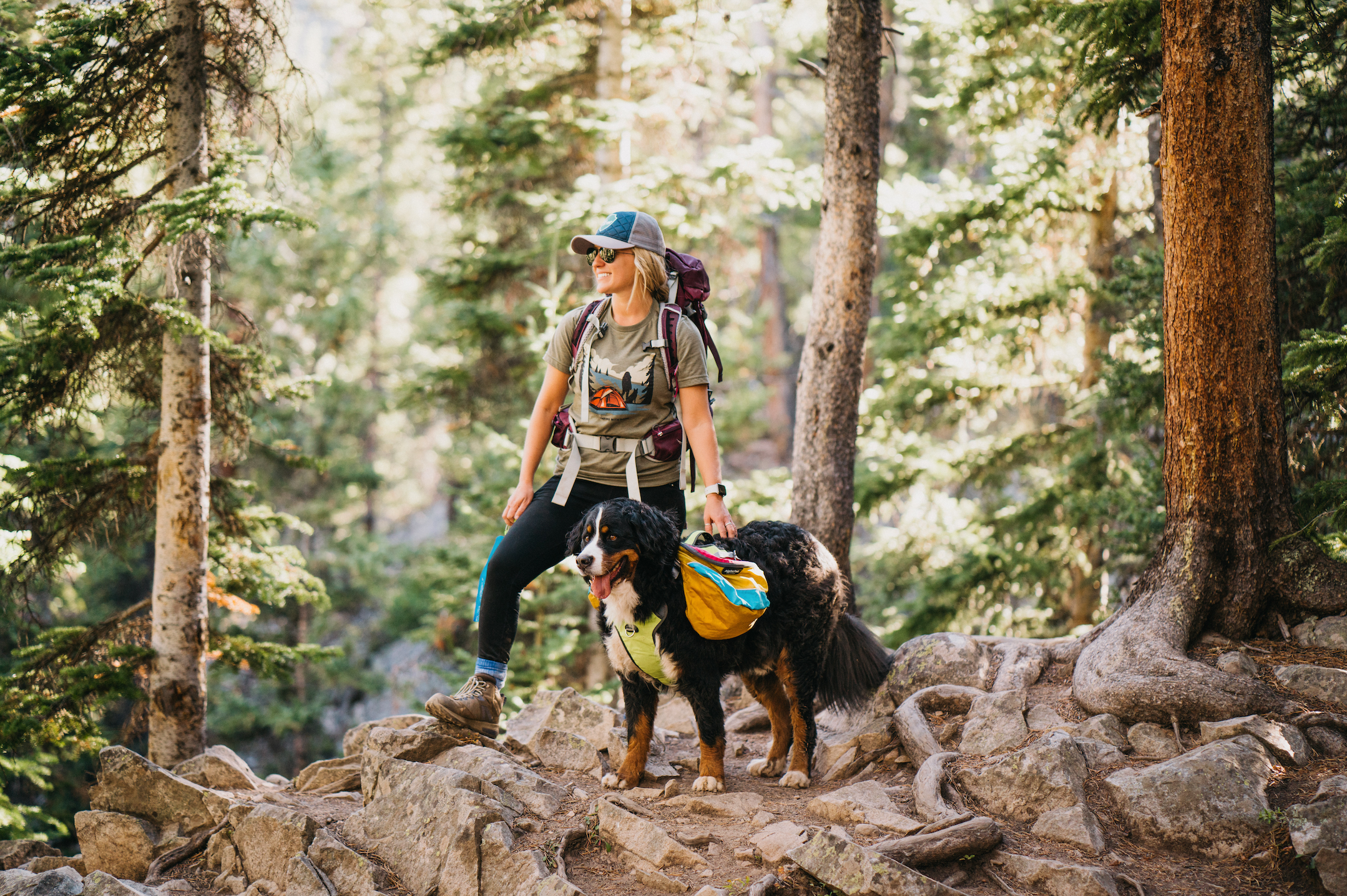 The Alpha Pak and Camping With Dogs team recently traveled to Aspen, Colorado, to capture fall content for our newest products and colors, and of course, take in the gorgeous fall scenery! Our friends at the Aspen Animal Shelter helped connect us with all of the wonderful local dogs of Aspen for our shoot. Here are some highlights from the days of our trip:
Day 1: Independence Pass and Snowmass Village
On the first day, we drove up and over Independence Pass. We stopped at the Continental Divide at 12,021 ft to snap a quick photo of the crew, then headed down to Twin Lakes. 
On the way up the pass, we met up with Harley and Harper, brother and sister Bernedoodles. We captured some gorgeous content by the waterfall of Grottos Trail with these two happy pups.
Harley and Harper were fantastic furry models for our backpacks, and Cara was sporting one of the new designs from our latest Camping With Dogs launch. 
After our time on the pass, we headed over to Snowmass Village to hike Tom Blake Trail, where there were groves of beautiful, yellow Aspen trees. 
Our furry model on this hike was Buddy, the 13-week-old Bernedoodle. We totally had an *unplanned* Bernedoodle theme on this day, but we weren't complaining! Little Buddy was the perfect size to model Alpha Pak's extra-small packs in their newest colors.
One thing is true when working with dogs and nature, they are both unpredictable. Thus, there has to be some element of "go with the flow." We stumbled upon a gondola that wasn't running, and took advantage of the vantage point. The trees from that view were stunning, and Buddy was a great sport! He did, of course, need to take a quick puppy snooze before heading back out onto the trail. 
The team had a great time shooting at this location, and we can't wait to roll out these assets! 👀
Day 2: Cathedral Lake Hike 
On day 2, we got started bright and early so that we could pick up our dog talent and head over to Cathedral Lake trail in White River National Forest. Our star models on this day were Moose the Bernese Mountain Dog and Tanka the rescue pup! (Again, unplanned Bernese theme, but we loved every second)
All of us quickly realized we had our work cutout for us on this hike. The trailhead started at 9,900 ft, and we trekked up 2,000 ft to Cathedral Lake (which was at 11,900 ft). 
There were some valuable lessons learned that day by the crew-- the main ones being to always carry more water than you think you need, and be sure not to leave behind the person carrying the snacks.
Most of us agreed it was one of the most challenging hikes we've done when you factor in the altitude, but it was also the most memorable!
Special thanks to Tanka's mom, Shereen, for being our guide to the top! 
And another big thanks to our buddy, Moose, who always made sure we were making it up the mountain. He also acquired many nicknames on that 5-hour hike, including Moosey, Moose-Bear, Muesli, MooMoo and Moobear. Anyone else have a list of nicknames for your pup?! 🙋🏼‍♀️😂
Day 3: Aspen Animal Shelter 
On the final day of shooting, we headed back to Aspen Animal Shelter to meet up with Seth, who runs the facilities. 
One of the coolest things about this shelter is that they also do boarding and grooming, which generates revenue for the shelter services. We interviewed Seth and his dogs (he has 10 total!) and got to meet tons of local dogs who attend the daycare on site. 
We also got to take one of the shelter pups, Baxter, on a hike down to the river nearby. He is an 8-month old Boxer mix who was a very good boy. Good news: since we've gotten back from our trip, Baxter has been adopted to a good home! 😊
Overall, our trip was a wild success for our two brands. We can't wait to show you the rest of the awesome content from our trip, so be sure you're following @campingwithdogs and @myalphapak!
9 Responses
Leave a comment