Backcountry vs. Car Camping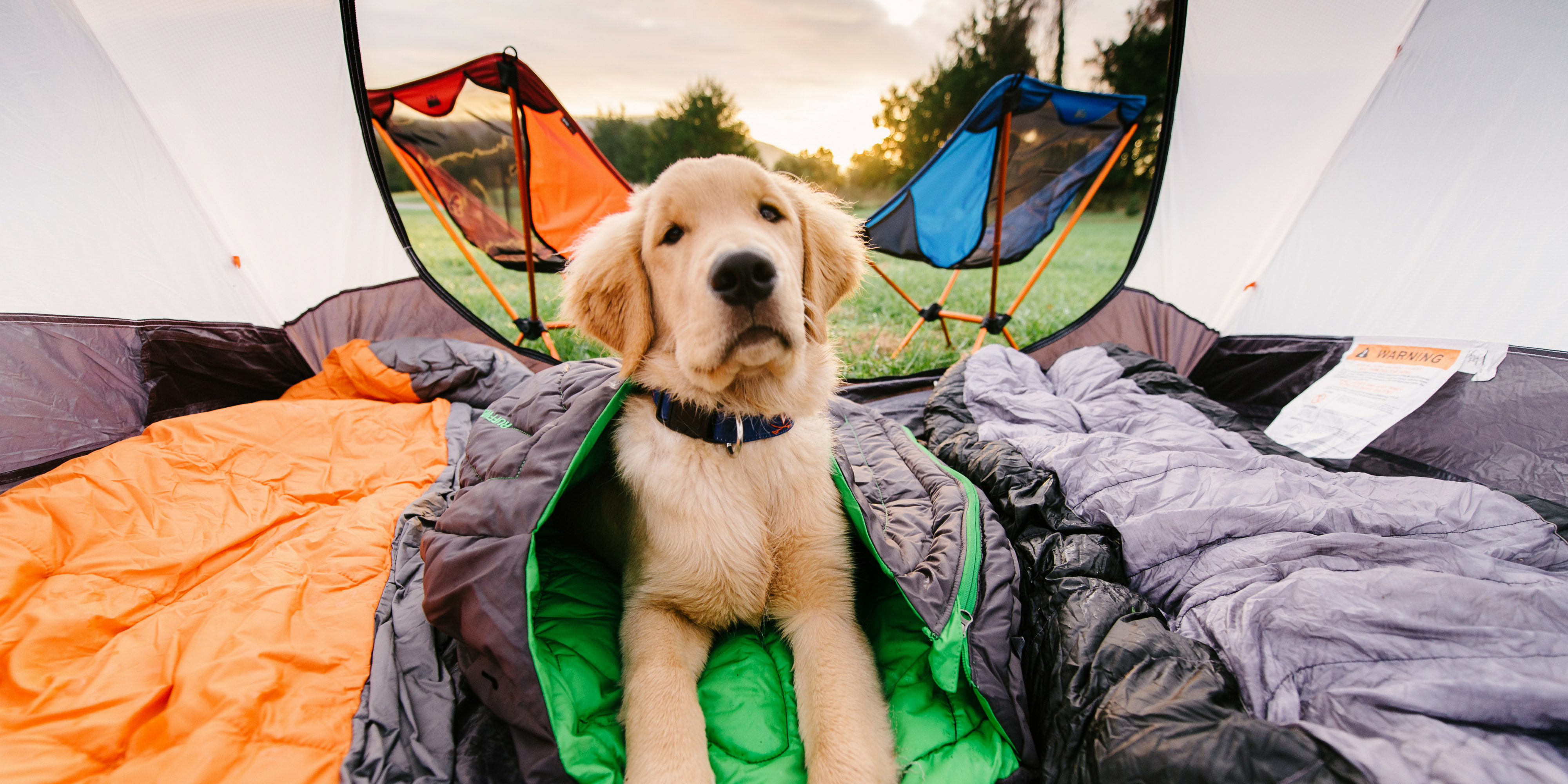 Author: Samantha Mignone, Trailblazer
So you're ready to take your pooch out for an adventure but you can't decide if you want to hit the trails like Bear Grylls and find a spot in the backcountry or have all the luxuries of home at your disposal next to your car.
Both formats are great but there are factors you'll want to consider before heading out with your pups. 
1. What do you want out of camping?
Car camping: Provides the convenience of home with easy access to all your supplies. Organized campgrounds can also provide for a lively and social atmosphere for friends and family.  
Backcountry: A more rugged experience that may provide more solitude and privacy than car camping.  It allows you to explore and experience new places with your pup while only taking what you need and no more.
2. Cost and availability
Car camping: generally speaking, car camping sites require you to book a reservation and pay a fee in advance.  In more popular locations, spots may fill up months or up to a year in advance.  
Backcountry: depending on the park's rules, backcountry camping can provide the ultimate freedom to go without set plans and best of all, it's generally free.
3. How do you want to sleep?
Car camping: You can really "glamp" it up with inflatable mattresses, cots, and whatever else fits in your car.  Ultimate comfort is at your disposal (and your pet's!).
Backcountry: Along with the rugged experience, your choices for sleeping gear is limited to what you can carry so choose wisely.  Make sure you consider your pet's needs as well; there are pet sleeping pads and bags.
4. Do you need amenities nearby?
Car camping: Many campgrounds offer toilets and showers, mini convenience stores, firelogs for sale, and rentals such as canoes and kayaks.  As a worst case scenario, if your dog falls ill, it's easier to hop in a car and search for help.
Backcountry: Hiking into the backcountry will reduce the luxuries available to you but it may also provide views and locations unreachable otherwise.
5. How much do you need to carry with you?
Car camping: Allows you to have extra toys and dog treats more easily accessible in addition to the normal "human" stuff.
Backcountry: As my husband says "ounces counces." What you bring in will have to be carried on your back but your dog will have the outdoors as his/her playground so the basics may be all you need.
Once you answer these questions, you'll be ready to either hit the trails or research the best campgrounds.  After multiple excursions with the pups backcountry, we appreciate both formats but prefer car camping when with our fur babies.  For us, it's less stressful, more convenient, and more enjoyable as a result.  
What's your preference?
8 Responses
Leave a comment