Adopting Rescue Dogs- Helpful Tips to Know Before You Adopt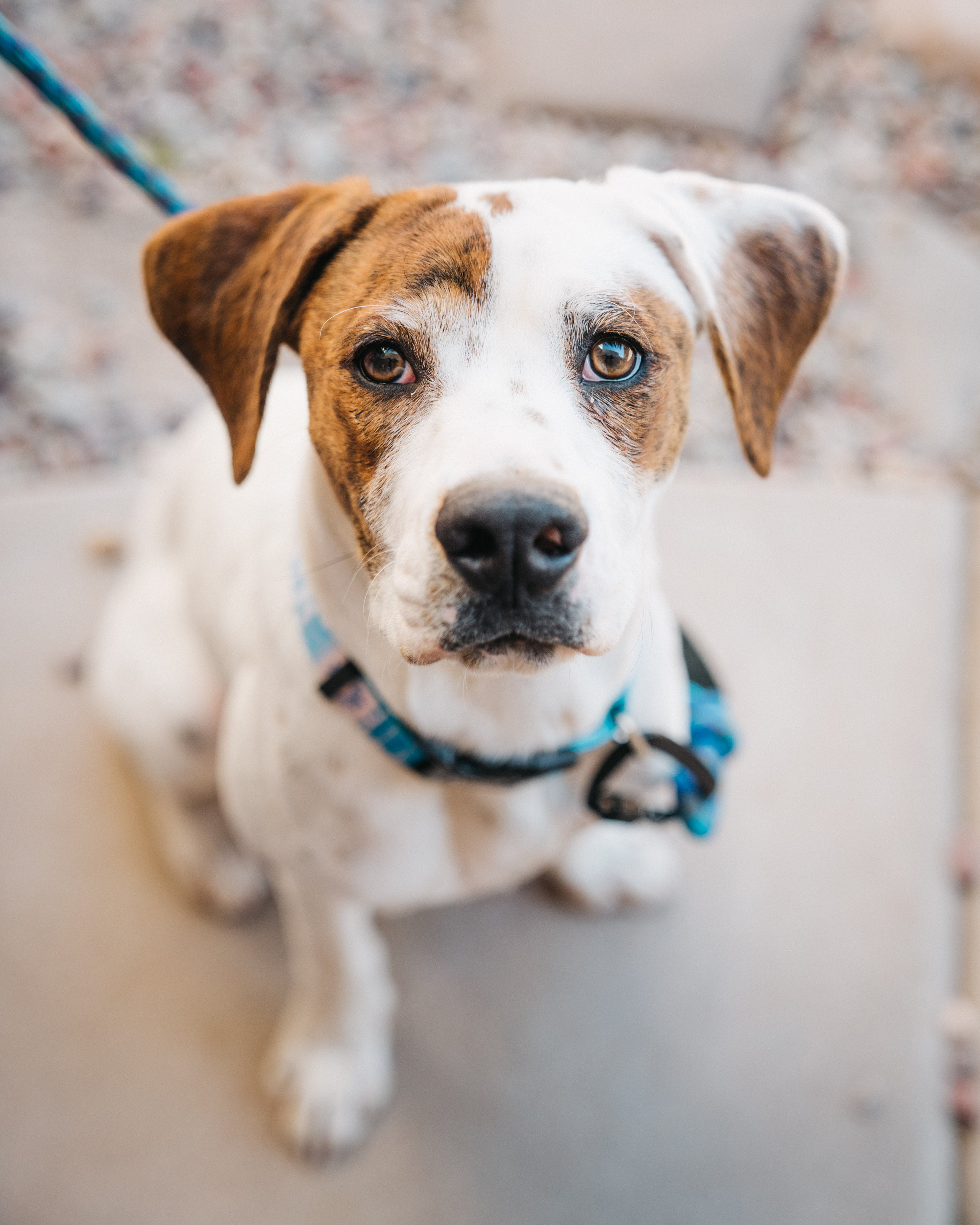 Giving a dog a new loving home is just one of the many gifts of choosing to adopt a new furry friend. Adopting a dog from a shelter or rescue group rather than a breeder comes with various benefits for the dog and you! Not only does this save a dog's life, but it also allows you to better find the perfect companion that complements your lifestyle and desires in a pet. So, whether you are just thinking about adopting or ready to bring home your companion, here is some helpful information and tips to know before adopting!
Benefits of Adopting
If you are torn between adopting a dog or selecting one from a breeder, here are a few advantages to adopting your pet from a shelter or rescue group. 
1. You can learn more about the dog's behavior. 
When you adopt a dog as a puppy from a breeder, you aren't typically able to gather much information about the dog outside of its gender, breed, etc. However, when choosing the perfect companion to join your family, many other traits are important to consider when finding the right pup to be your forever companion. The staff at shelters and rescue organizations can provide you with detailed information like the dog's history, any medical needs, and their behavior and temperament. These individuals are there to help you match with the perfect dog to fit your home and lifestyle. 
2. Most adoptable dogs are already trained.
Another massive benefit of choosing to adopt a dog from a shelter or rescue group is that most of these dogs have already been trained by previous owners. While some of these dogs are placed into shelters as strays, many of these dogs are being re-homed due to family changes, not because they were terrible pets. Many of them have already been house-trained, which can be extremely helpful, especially for those unable to dedicate a lot of time that is required for training new puppies. 
Helpful Tips and Information to Know Before You Adopt
1. Have a List of Shelter or Rescue Group Options
In the earliest stage of the adoption process, you must start by compiling a list of 5-10 shelters or rescue organizations in your area. There are plenty of excellent facilities out there, but it is essential to make sure you do plenty of research on their website, social media accounts, and any mentions of them in the media. It is crucial to support and adopt from non-profits that treat their animals well and source them ethically!
If you reside in the Nashville, TN, area, we cannot recommend looking at the Nashville Humane Association and Agape Animal Rescue. These are amazing organizations that we love supporting all the great work they do for these animals every day!
If you don't reside in the Nashville, TN area, there are also helpful websites like PetFinder and Adopt-a-Pet that are great for helping you find animal shelters and rescue groups near you to help compile your list. 

2. Make Sure Everyone Involved is Ready for Adoption Now and Long-Term

Before you fill out any adoption applications, you need to ask yourself and anyone else who will be part of caring for the dog some essential questions to make sure everyone is ready to adopt now and care for this dog in the long term. Think about your life a few years down the road. Do you want kids? Do you plan on getting married? Questions like these are essential to think about before you decide to adopt. Thousands of dogs every year are left at shelters because of changes in "family circumstances." While unexpected changes are impossible to plan for, you must prepare for life's events that may impact your life and your dogs. Ask everyone in your home how a dog will fit into their lives and what responsibilities everyone can and will be expected to handle. If you aren't sure you can commit to a forever situation, consider fostering! This can be a great way to test if you or your family are ready to find your forever furry best friend. 
Factors to Consider For Adopting The Perfect Dog
Another essential consideration to make before you fill out applications for your new pet is to determine what kind of dog will be a good fit for both your family and the pet. Think about your lifestyle and needs of you and your family and how your future pet can best match that. For example, if you enjoy outdoor activities, you may want to find that perfect hiking buddy to take along the trails. Or maybe you're a homebody looking for a mellow, cuddly friend who snuggles on the couch with you. Whatever your lifestyle may be, you must find the right dog that will fit right in. 
While the breed of a dog is essential when it comes to finding the dog with the suitable characteristics for you and your family, that isn't the most essential factor of a dog to consider. Most of the pups at shelters have a variety of dog breeds in their family tree. This is why adopters should focus less on the breed and more on these other characteristics:
Energy Level 
Size When Full Grown
Ability to socialize with other animals and children
Noise Level, especially if you live in an apartment or close to others
Helpful Reminders During the Adoption Process
The adoption process is very exciting, but it can sometimes feel overwhelming. So here are a few helpful reminders to take note of during your adoption journey!
1. Make sure to spend time with the dog in person.
Although it is easy to fall in love with a pup just from a photo online, make sure you schedule a time to hang out with them at the shelter. This will give you a feel for their personality, energy level, and how well they warm up to you. 
2. Remember not to judge entirely on the first impression.
It is important to remember that shelters are stressful places for many dogs, and this might cause them to behave more shy or temperamental at first. As a result, some dogs may behave differently at the shelter than they would at their homes, so it is important to keep this in mind while you spend time with them. 
3. Ask plenty of questions.
The shelter and rescue groups' staff are there to answer all of your questions and are experts in helping adopters decide if a particular pet is a good personality and lifestyle fit for them. So come prepared with any questions, and know they are there to help make the best match for you and the dog! 
Have Gear Prepared to Bring Your New Best Friend Home 
Once you've found and adopted your new furry best friend, you'll want to ensure that you have all the essentials to bring him to his new loving home. We love all the gear at Alpha Pak, and they have all the essentials you'll need for any size of pup!
3 Responses
Leave a comment