A Guide to Dog Enrichment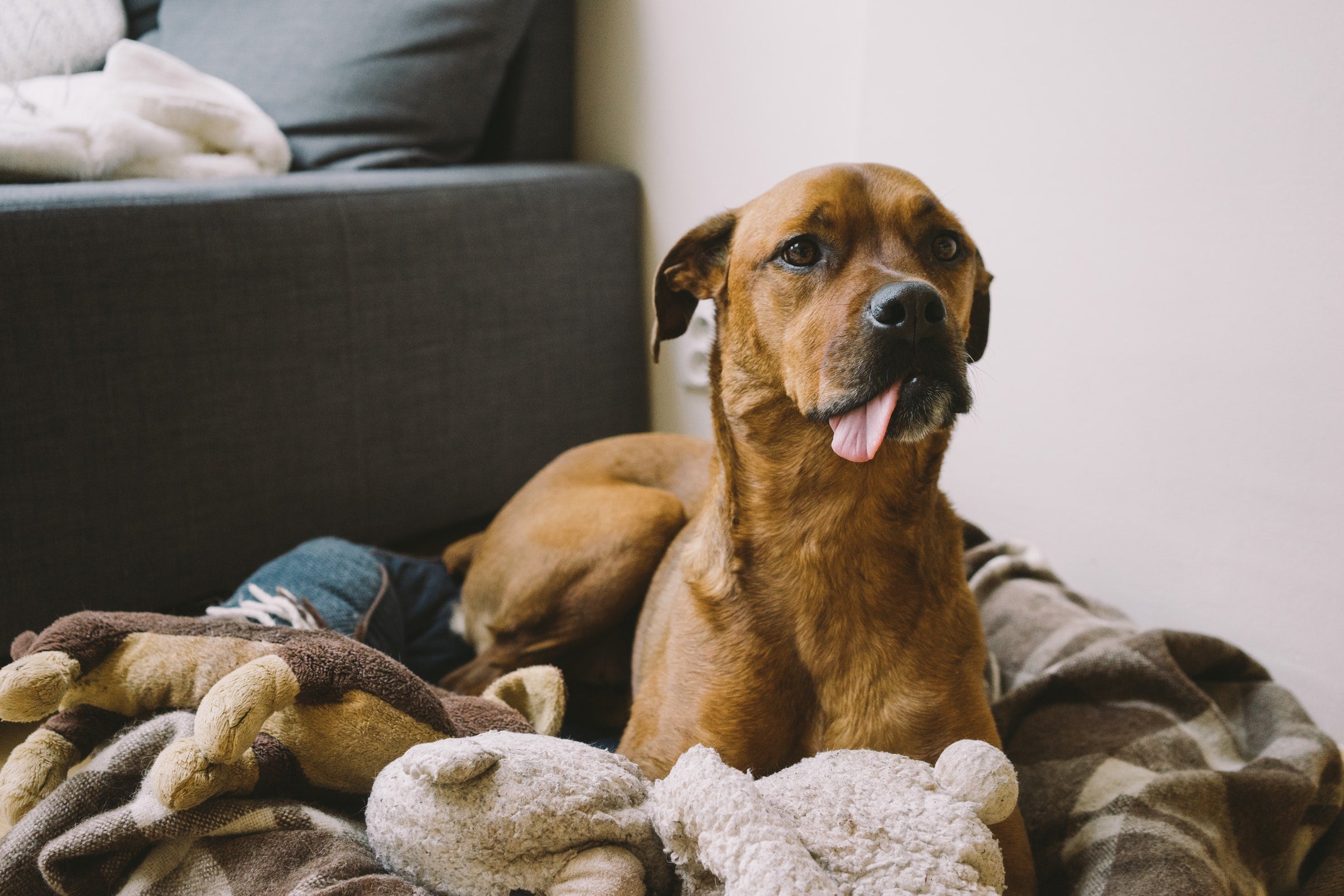 Dogs need a variety of activities to keep them mentally happy and healthy. Provide enrichment to help prevent boredom and help with behavioral problems like anxiety. We've compiled some easy and quick ways to provide enrichment for your dog.
Some of Our Favorite Enrichment Toys
There are a wide variety of ways to keep your dog engaged and entertained. Here's a list of some of our favorite enrichment activities you can pick up at your local pet store: 
Snuffle Mats - These are a great way to give your dog something to do for a beginner enrichment activity that doesn't require a lot of supervision. However, if your dog tends to shred things, make sure to watch them use the snuffle mat so they don't rip or eat the fabric. 

Licking Mats - A perfect summertime treat, licking mats provide a textured area for your dog to lick frozen peanut butter. The repetitive licking of this toy can calm your dog and relieve anxiety. 

Food Puzzles - Feeding your dog through a puzzle burns energy, slows them down, and practices problem solving. Consider using an enrichment puzzle instead of a regular food bowl to keep your dog engaged and entertained. 
DIY Enrichment Toys
You don't need to go to the store to provide enrichment for your dog! Many activities can be created using things you have around your house, like cardboard and paper. Here are some easy DIY enrichment ideas for your dog: 
Muffin Tin Dog Puzzle - All you need for this puzzle is a muffin tin, tennis balls, and some dog treats or kibble. Place your rewards in some or all of the tin and cover them with tennis balls. This puzzle focuses on your dog's problem solving and sense of smell as they work to find the treats. 

Food Tube Dog Puzzle - This puzzle just requires some toilet paper or paper towel rolls arranged in a box! Stand them up and place treats inside to challenge your dog to earn the treats. 

DIY Lick Mat - Lick mats are a great way to give your log long-lasting enrichment and accomplishment. Simply spread some peanut butter on a cutting board and freeze it before giving it to your dog. Other things around the house, like silicone pot holders, provide a good texture for your dog and easy cleanup. Any non-porous and non-abrasive surface, like silicone baking sheets or ice cube trays, will work as an effective surface for a lick mat. 
How do you keep your dog engaged and entertained? Tell us about it in the comments below, and follow @campingwithdogs and @myalphapak on Instagram to stay updated on other safety tips for you and your dog!
27 Responses
Leave a comment