8 Holiday Safety Tips for Dog Owners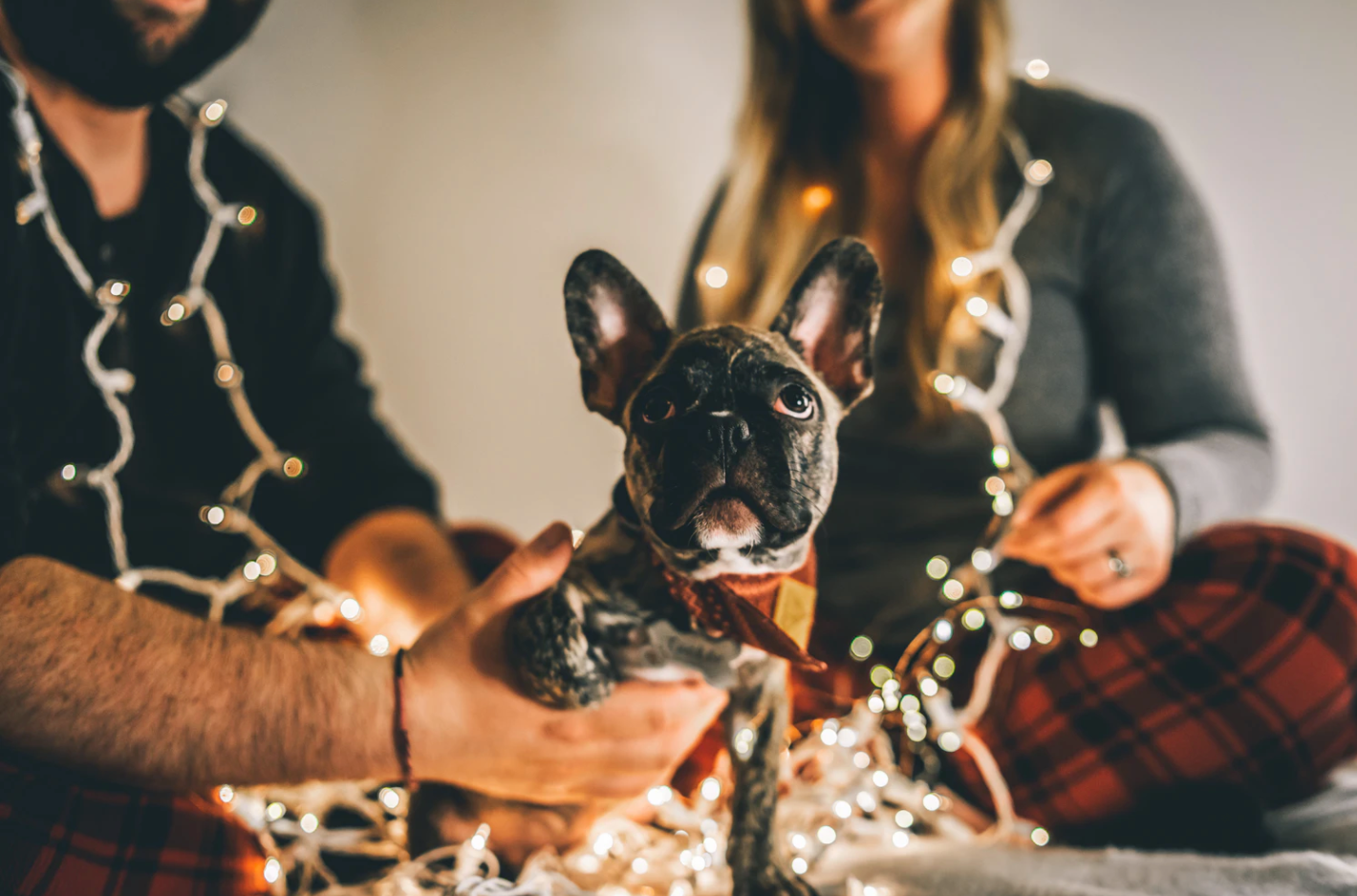 As we approach the holiday season, it's important to keep in mind your dog's happiness and safety. The holidays can be a stressful time both for you and your pup. This guide will help you make sure you maintain healthy habits with your dog.
Tie Down Your Tree
Secure your Christmas tree to reduce the risk of it falling on your dog and injuring them.
Limit Leftovers
Holiday foods could be dangerous to your dog and can cause side effects like nausea. Make sure to keep human food out of reach and secure your garbage can lids. 
Gift Giving
Make sure you pick toys that are safe for your pet. Choose chew toys that can't be destroyed and avoid toys that can splinter or are too hard for your dog's teeth. 
Stick to Your Schedule
Your dog can get anxious with changes to their regular schedule. New people and objects, like Christmas trees, in the home can create a stressful environment. Make sure to maintain your typical exercise and feeding schedule to reduce stress in your dog.
Create a Safe Space
If you're hosting the holidays, your dog could become stressed with all the noises and people in your home. Give your dog their own space to make them feel more comfortable - and make sure to include some of their favorite toys to keep them entertained. 
Dangerous Decorations
Holiday decorations and the wires, batteries, glass, and plastic that come along with them can cause harm to your pet. Make sure to keep these out of reach of your dog.
Photo by @vincent_theaussie on Instagram.
Plant Precautions
Many common holiday plants, like mistletoe and holly, can cause symptoms like nausea, vomiting, diarrhea, gastrointestinal upset, and cardiovascular problems. Keep these plants out of reach of your dog or opt for artificial, pet-safe plants instead.
New Year, New Noises
The celebrations that come with New Year's Eve can often scare pets. Keep your dog in a safe, escape-proof space and consider using positive noise, like classical music, to distract your dog.  
Drop your holiday suggestions for fellow dog owners in the comments below, and follow @campingwithdogs and @myalphapak on Instagram to stay updated on other safety tips for you and your dog!
2 Responses
Leave a comment