TIPS FOR TRAINING YOUR PUPPY TO BECOME THE ULTIMATE ADVENTURER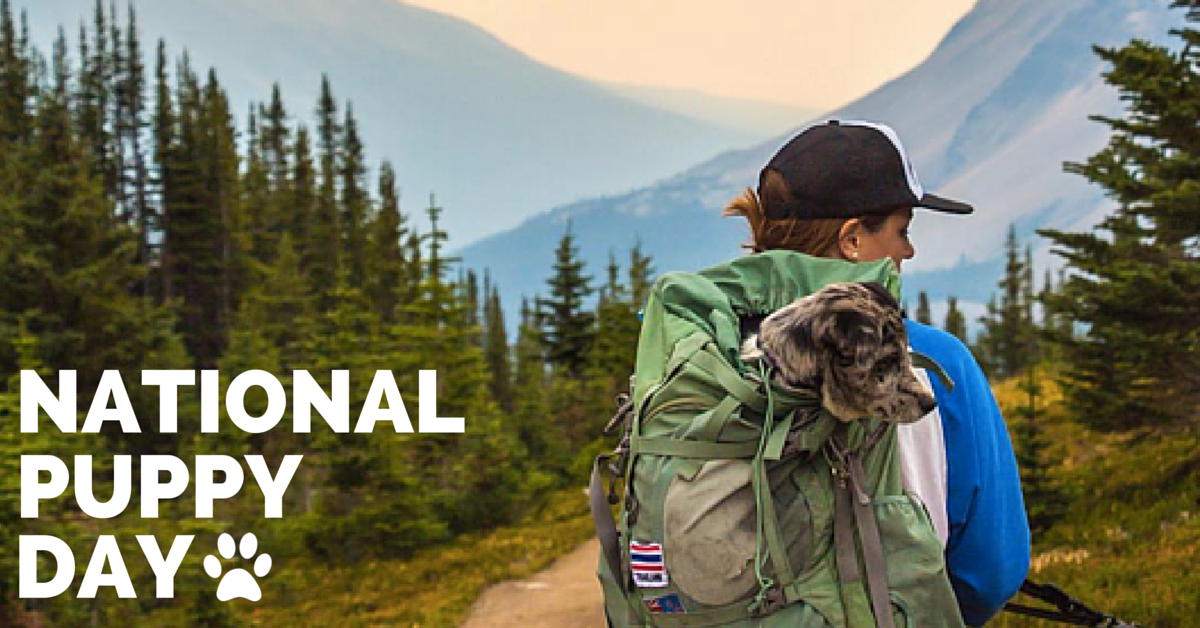 Happy National Puppy Day! There are plenty of random holidays throughout the year, but National Puppy Day is one that we can all get behind. Today, let's celebrate the joy that puppies bring into our lives. These mischievous, adorable, sweet balls of fluff actually have the ability to make our lives healthier. Yes, science says that's true. Now that there's no excuse to not get a puppy, go adopt one and take it on awesome camping trips.
In honor of this day, a few of our puppy-owning fans happily shared with us their own tips and tricks for training a puppy to be the ultimate adventurer.
1. Make puppy friends
"Find other dogs with your ideal traits. For us, off leash reliability was a must. Previous runaway Robin learned from our chihuahua Kimoi to stay close, and then learned from his adventurous friend Rosie to range a little farther. Now he's the perfect off leash dog." @robinventures
2. Take it slow
"My biggest suggestion is not to ask for too much, too soon. It's important to have a conversation with your veterinarian about how much exercise is ideal, depending on the breed and age of your dog, in order not to damage any joints when they're still developing. For me,  when I had Lily last summer I didn't want to do shorter hikes because Pippin wouldn't be too keen on that, so I made sure to only let Lily go so far (on leash) and then I packed her the remainder of the hike. That way, Pippin still got tons of exercise and Lily got to come along on adventures (and I got an extra workout!). And now, I am slowly working Took up to longer hikes and I can't wait for this summer! Happy hiking everyone!" @domcarson
3. Practice going through ruff terrain
"Let them try different obstacles in different situations such as climbing over fallen trees or crossing creeks. We know some things can be frustrating and difficult, so the most important tip we can offer is to just have fun!" @johnpaulrivas
4. Try on new gear beforehand
"Give your puppy the opportunity to get used to a new life jacket or any new camping gear before the trip. That way they will be used to wearing it and can focus on the fun new environment!" @rescue_dog_olive
5. Nap  
"Let them wear themselves out, play hard and then take BIG naps." @chelseakeena
4 Responses
Leave a comment